FEBRUARY NEWS: HB TO PLAY YANA FESTIVAL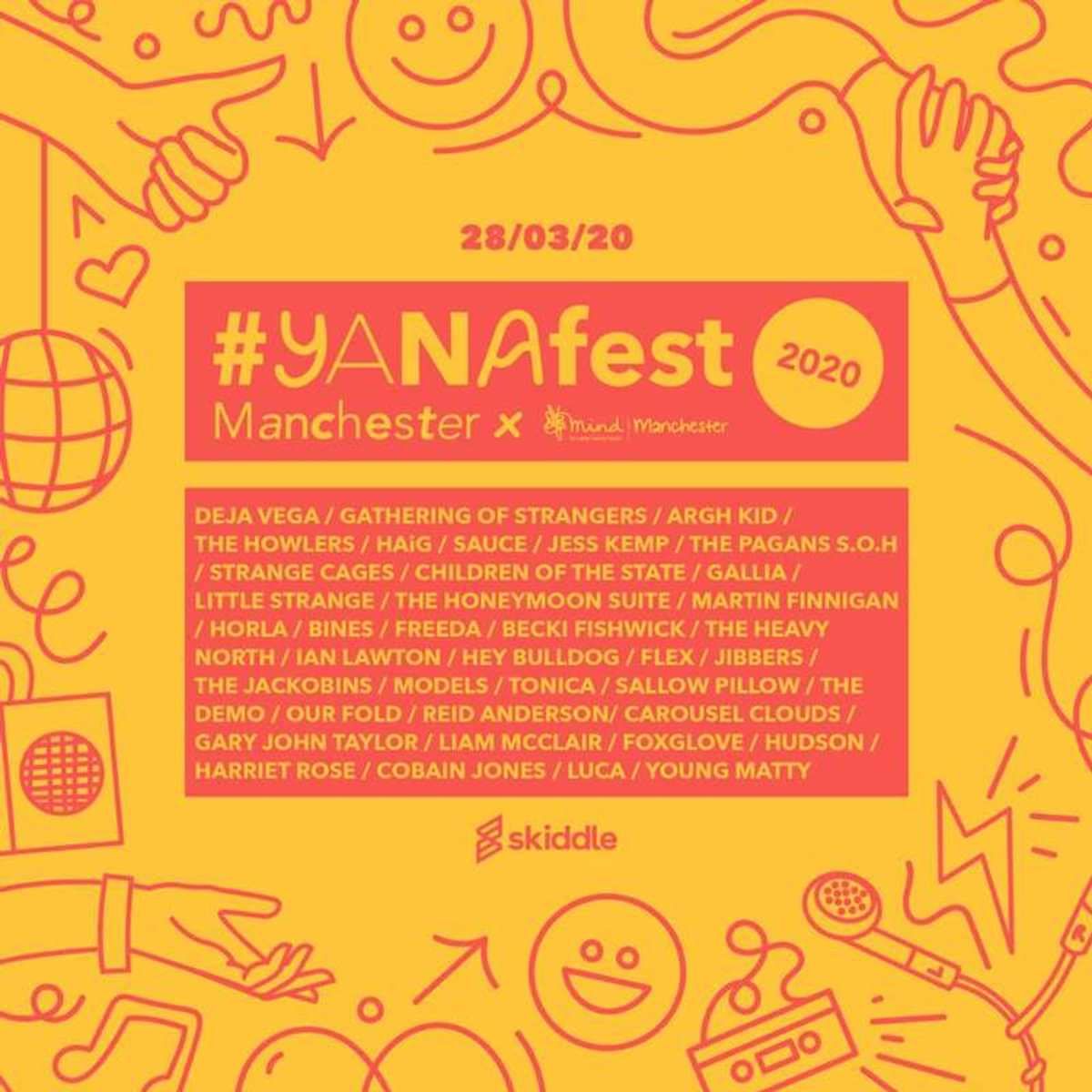 Hi Everybody,
A massive thanks to everyone who made our first gig of the year a really great night, if you missed out check out this fan video. https://www.youtube.com/watch?v=HdMelrb0H3c
Saturday 28th March alongside lots of great acts we play You Are Not Alone Festival in aid of Manchester Mind helping people in Manchester with mental health issues.
Everyone reading this will have lost somebody or seen someone if not themselves suffer with mental health issues at some point in their lives.
Hopefully by playing events like this we can raise awareness of the power we have to affect other people's lives and how as individuals we can use that power in a positive way if we want too 🙌 £10 Wristbands on sale now https://www.skiddle.com/…/You-Are-Not-Alone-Festi…/13535808/
We are also very pleased to tell you we have added the fantastic Peace Pipers, Heavy Salad and Woman You Stole to our Night & Day Cafe gig 18.4.
Early Bird Tickets are now SOLD OUT, so don't miss out on the cheaper advance price ones here.
https://www.seetickets.com/event/hey-bulldog-special-guests-night-day/night-day/1484440
Thanks again for your amazing support.
Hey Bulldog x