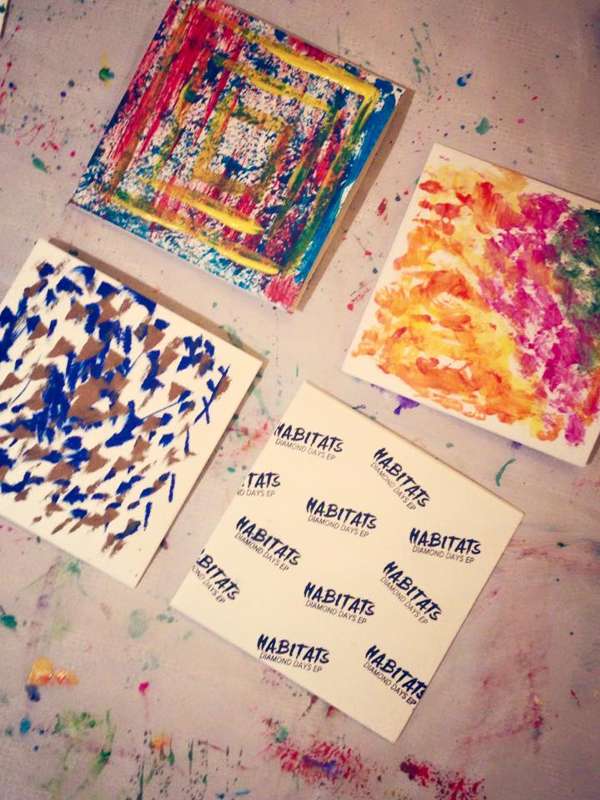 'Diamond Days EP' CD (Limited Edition)
Hand Decorated Diamond Days EP Sleeve - EP + Polaroid Image + Original EP Artwork Print Insert
Limited to 100 obscurity copies,HABITATS celebrate their debut EP release 'Diamond Days', with a unique Compact Disk, each hand decorated and numbered leaving Warhol, Dali and Matisse quaking in their soil filled boots.
Each copy also includes original EP artwork and a unique polaroid image inside, picked at random by the band. No parental guidance required.
CDs are manufactured and professionally printed!.
Track Listing 1. Diamond Days 2. Peace Of Mind 3. Turn Down The Sun 4. Lay Me Down (Alternative Version)
Exclusively available on HABITATS 1st ever UK Tour in March 2015 + Music Glue