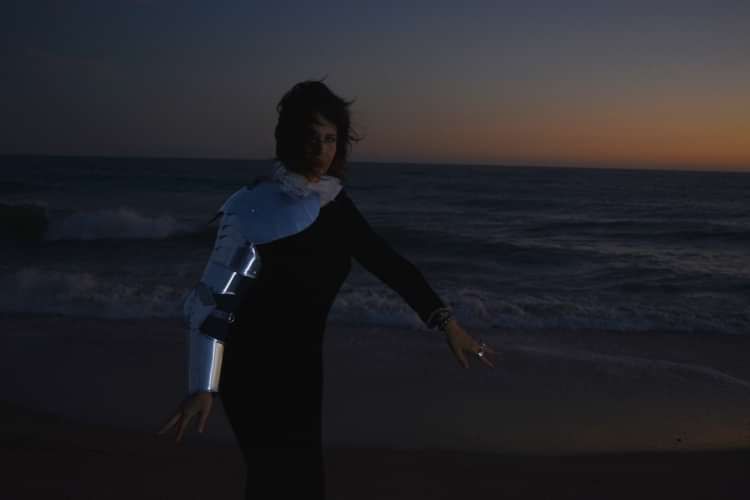 Gravy Train presents:
SBT (SARABETH TUCEK)
£10
Entry Requirements: 18+
Buy Tickets
On the heels of her critically acclaimed new double-album Joan Of All, SBT (aka Sarabeth Tucek) returns to the UK in January 2024.
Sarabeth Tucek emerged from a decade-long hibernation away from the record business and released Joan of All worldwide on May 19 via her own imprint, Ocean Omen. Lead single "The Gift" was immediately picked up by Marc Riley on BBC 6 Music who championed the single with relentless plays, swifty followed by Gideon Coe & Cerys Matthews. The DJ's support started the snowball of adulation for Joan of All which culminated in rave reviews from Uncut (9/10), Mojo (four stars ****) and many other publications.
Sarabeth Tucek originally broke onto the music scene in 2003 performing a series of spellbinding duets with Bill Callahan on the acclaimed Smog album Supper. This was followed by a memorable appearance in the award-winning Brian Jonestown Massacre documentary DIG!. Soon after, Tucek's debut single, "Something for You" became Steve Lamacq's Single Of The Week on BBC 6 Music.
Sarabeth's self-titled debut album hit stores the following year and garnered rave reviews in the press, leading her to supporting Bob Dylan and unwavering support at the BBC. In 2011, Sarabeth followed up her extraordinary debut with a raw, uncompromising album entitled Get Well Soon, praised as an unflinching meditation on the subject of grief. This release made many year-end lists and the title track was featured on the first season of HBO's Girls.
The long-awaited Joan Of All has now become her first record to hit the UK Official Charts, making the Record Store Chart Top 20, The Indie Album Breakers Chart Top 10 and the Official Indie Albums Chart Top 30.