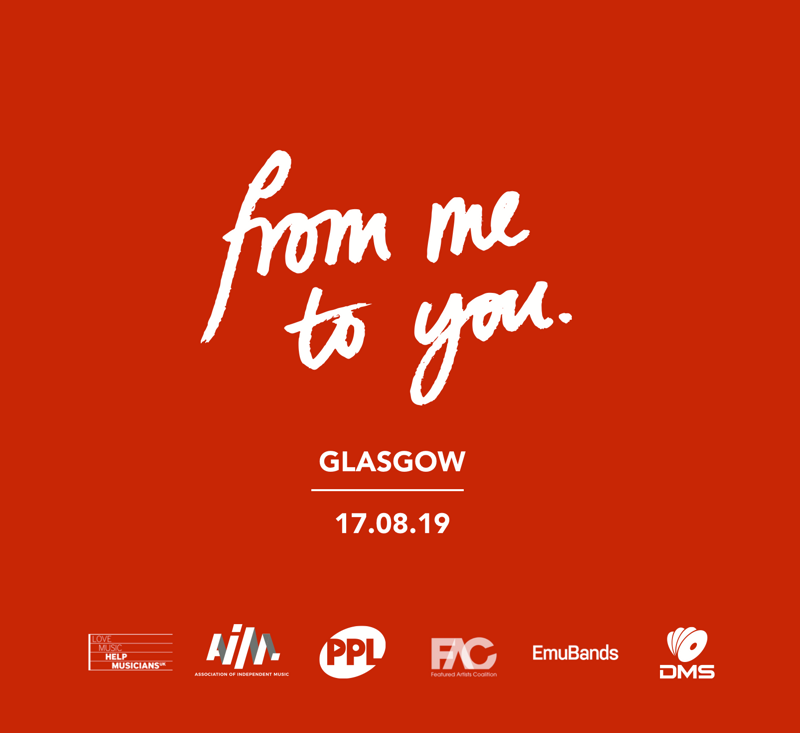 FM2U presents:
FM2U Glasgow
£10
Entry Requirements: for music artists and their team members
Buy Tickets
FM2U is a one day music conference from and for artist entrepreneurs. We are thrilled to return to Glasgow for a second time, this time at Citizen M on Saturday, August 17th.
Full-time music artists, those wishing to become one and those who enable artist careers, come join us for a day of peer to peer learning and networking!
FM2U GLASGOW 2019 is supported by Help Musicians UK, PPL, AIM, Emubands and DMS Vinyl.
More about our supporters:
PPL: the UK's music licensing company for over 100,000 performers and recording rightsholders.
Help Musicians UK: An independent UK charity for professional musicians of all genres, from starting out through to retirement.
FAC: The artist community that help artists connect and enable one another through peer to peer development. The FAC also provides a collective voice for the artist community within the music industry and to government, while providing thought leadership on emerging technologies and opportunities.
Association of Independent Music (AIM): the not-for-profit trade body exclusively representing the UK's independent recorded music sector, which makes up a quarter of the recorded music market. AIM promotes and supports this exciting and diverse sector globally and provides a range of services, commercial opportunities and practical help to members, enabling them to innovate, grow and break into new markets.
EMUBANDS: EmuBands is a digital music distribution service, formed in Glasgow in 2005. EmuBands provides a simple-to-use but powerful digital music distribution service for artists and record companies to sell music online through Spotify, Apple Music, Amazon and many more of the World's leading digital music services.
In a non-exclusive deal, artists and labels earn 100% of the royalties generated from sales, and maintain full ownership and control of their rights and with a simple one-off pricing model, there are no annual fees.
DMS VINYL: As the only major supplier of vinyl records, discs and custom packaging in the Southwest of England, DMS have a rich history of supporting local creative ventures, educational projects, grassroots music venues and emerging artists and labels. Our team is comprised of musicians and artists, record store owners and vinyl enthusiasts, fueled by the passions of the independent sector to want to make a lasting difference to the music industry.