New single 'That's My Ego' is OUT NOW on spilt 7" vinyl.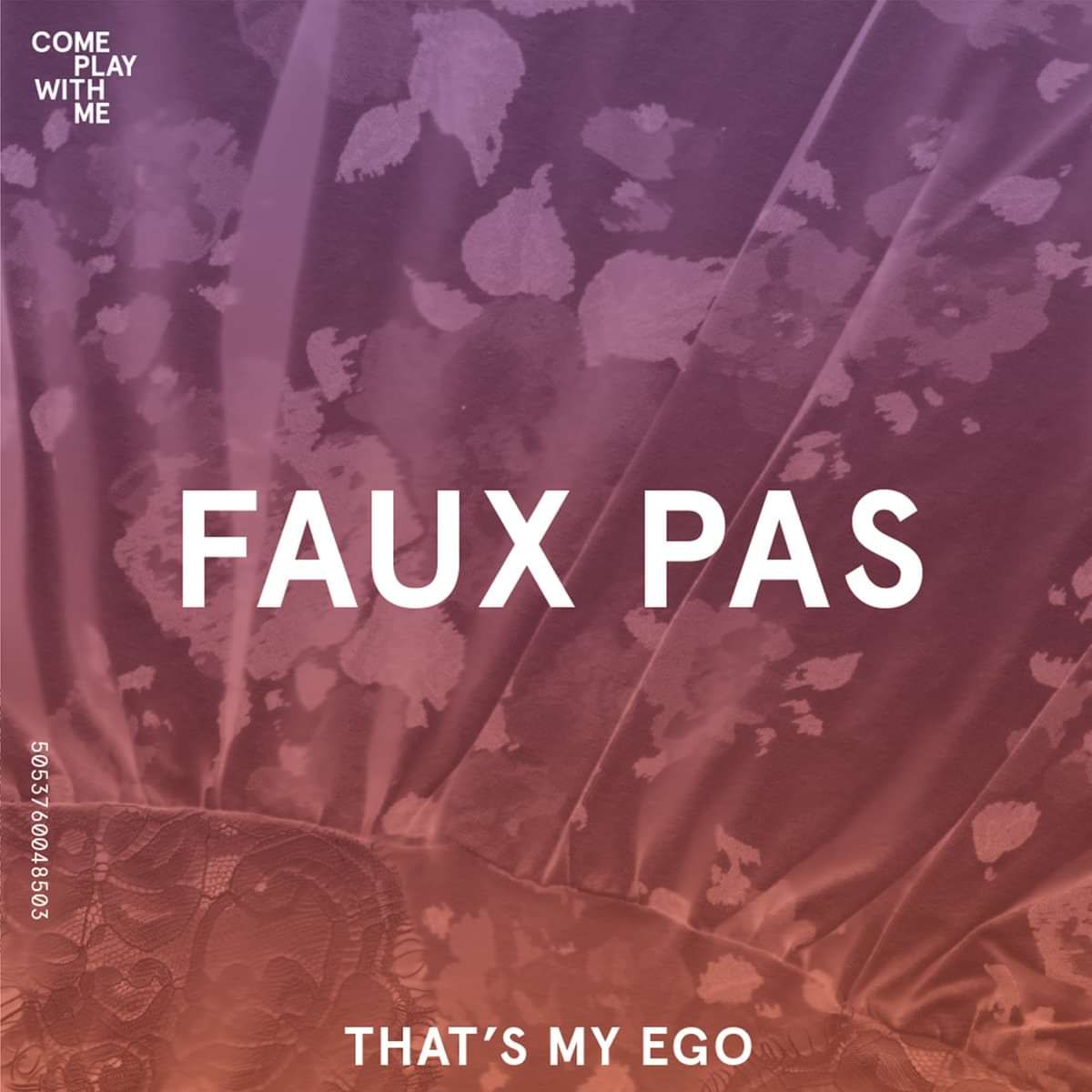 Our next single 'That's My Ego' is out on vinyl now. Uncle Buzzard join us on the other side with their sweet track Big Cat. Brought to you by our new lovely friends at Come Play With Me, as part of their split 7" singles series.
'The new single from Faux Pas is a ferociously menacing tale of obsession in the pursuit of perfection. It shows the band off at their pulsating and enticing best with aching, intimate verses which build before giving way to a huge, destructive chorus. It showcases the perfect light & dark every good song should have, hitting with rawness while also offering security and warmth for those in need. It's a real coming of age moment for the band, showing maturity in both the music and lyrics. Speaking about the track, singer + guitarist Ru explains "That's My Ego is about defiance and control. I feel like there is a really small number of things that we really have control over and I think it has a really profound effect on people, mostly negative. I find that a lot of our generation find this frustrating and end up self-medicating through drugs and alcohol in an attempt to sedate themselves. Being sedated is bliss but it allows people to basically settle for a life they don't want without the self-belief that they can change things." Hear the record now, below...
GET IT NOW: https://smarturl.it/FauxPas-ThatsMyEgo