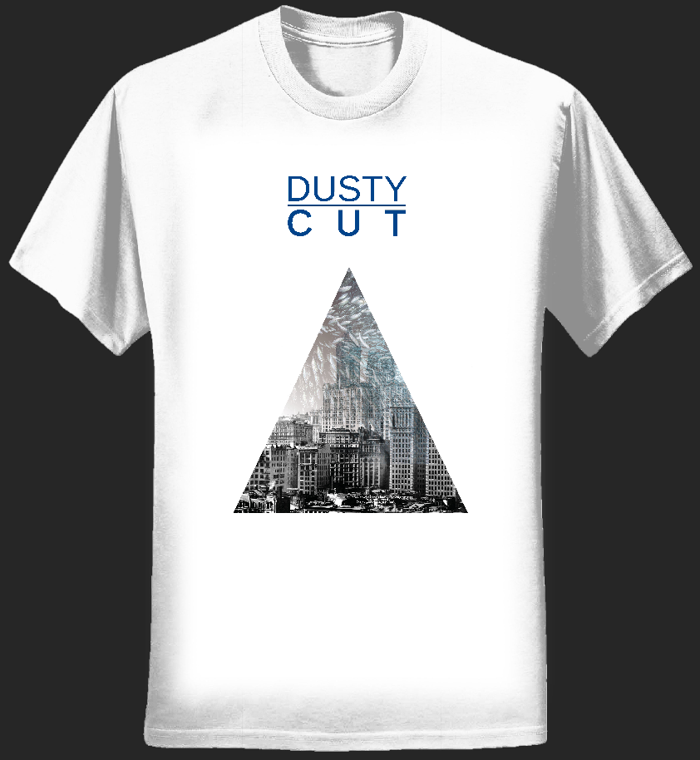 Womens fit T-shirt - triangle-city-sardine
Our 'shapes' theme for our debut album "Hawaii" reaches its greatest moment with the triangle-city-sardine design for our very first band t-shirt. Own a piece of insignificant but stylish history while giving us a helping hand - all the profits are going to help us make more music.
Give us a shout on dustycutmusic@gmail.com if you want a different colour - more coming soon.