WELL DONE!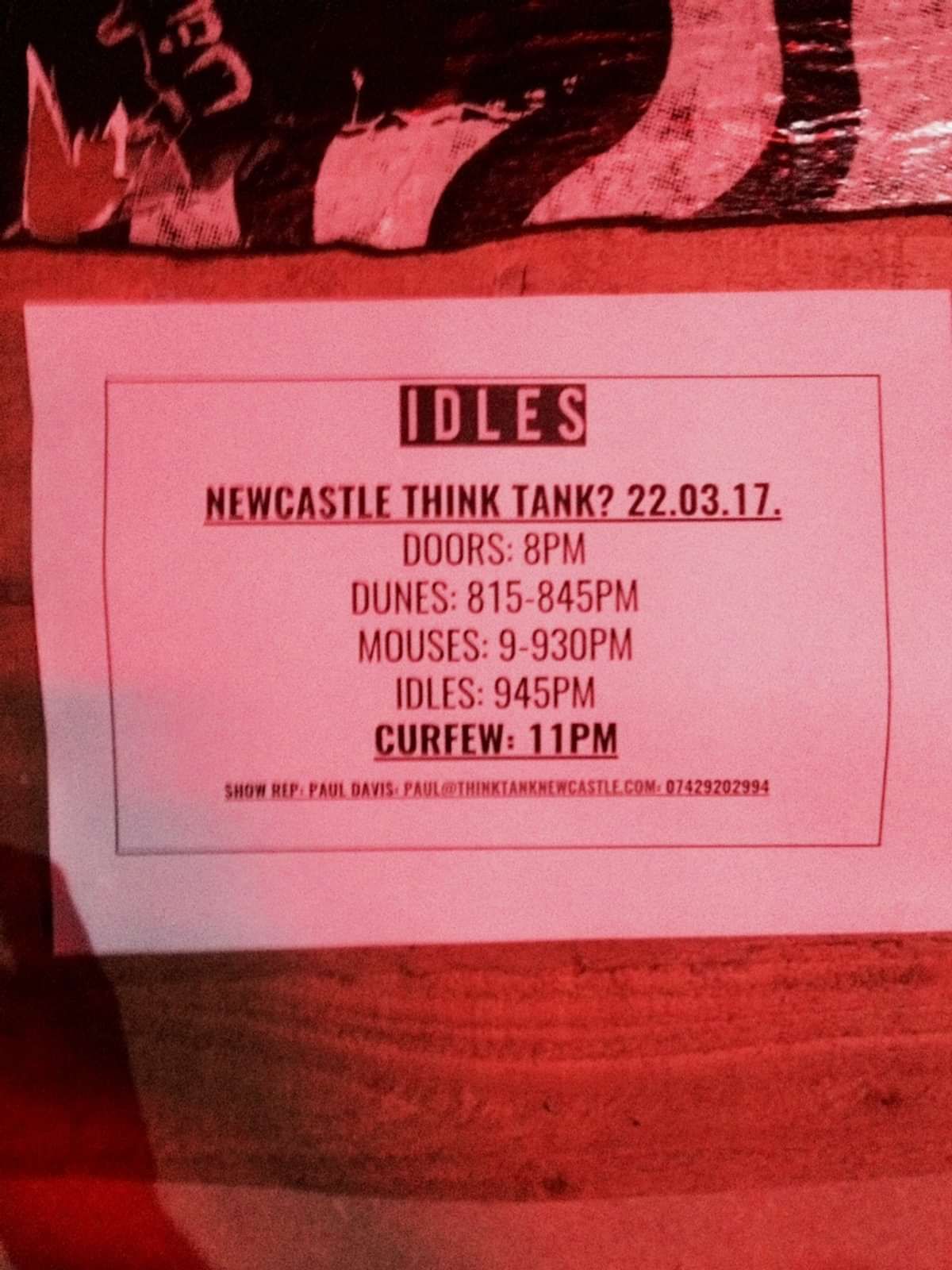 We've been looking forward to this week for quite a while, so now it's over we are left with the crushing weight of reality and post-gig blues. But we're strong us, so don't worry. Plus it's Friday now so there's a strong chance we'll all be blind drunk in about 5 hours from now so fuck it.
This week saw us supporting Mouses and Idles at Think Tank in Newcastle. It was a pretty good gig to put it mildly, and everyone in attendance seemed to have a great night. Even that one terrifying dude who was at the front ALL NIGHT. Seriously though, if you're reading this 'ominous man at the front of the stage', thanks for watching so intently but we were all scared of you so please give us a hug next time, we're like Sand People - we scare easily * **
Now in case you're not cool, Idles have been fucking exploding, and we got to see why first hand. I've not seen Steve Lamacq this excited about anything since he bullied that lad out of the Manics. Idles also played SXSW festival in Austin Texas last weekend, and they slayed it by all accounts. We were concerned that a trip to Newcastle on a very rainy Wednesday night might dampen their spirits somewhat after the excitement of America, what with all of it's fancy hats and enormous food, however we were met by a band at top of their game and also a bunch of fucking lovely dudes, so cheers again Idles.
Mouses were brilliant as well with their youthful, high-energy, fuzzy, noisy, catchiness, not to mention some fucking cracking trousers. Definitely a band to keep an eye out for and catch live so be sure to check them out as well.
So it was quite a good time, big thanks's to all the people that came down on the night as well, you're all lovely. Even you.
Right, until next time reader types, ADIOS!
Dunes....sand people...see what I did there? Fucking genius. ** Dunes have no current plans to return in 'greater numbers', our numbers shall remain the same until further notice.