DOGTOOTH: Dogtooth are John Hewitson - lead guitar and vocals, Craig Morrison - Bass Guitar and Robert Lang Drums and backing vocals.
John and Craig met in August 2013 at the Millport Scooter Rally, with Robert completing the trio on drums eight months later. Taking influences from the likes of The Jam, The Who, Oasis, The Stone Roses,The Clash, The Stranglers, Catfish and The Bottlemen and The Libertines to name but a few, they play not only their favourite covers but are now working on their own material.
Celebrating 100 live gigs in March 2016 saw the release of their vinyl single, "Get in Get out" which was included in Well Suspect Records' compilation album entitled "Generation Mod" released on 29th April 2016. The release of their next single/video REBEL in December 2016 has given them airplay on Jim Gellatly's Amazing Radio and Mr Billy Sloan's BBC Radio Scotland show. Jim Gellatly has also recently featured them in his Scottish Sun New Music column and has listed them as one of his top ten ones to watch in 2018.
The release of their 6 track EP Breakthrough in April 2017 saw an instore performance in HMV Argyle Street, Glasgow and a live launch at Audio, Glasgow and also marked their 200th live gig. A total of 9 original tracks are now available to download on Itunes. Currently working on and recording more of their own material with their future goal to release an album of their own. (Breakthrough is available on 10" vinyl and on CD)
Having had the opportunity to twice headline the Next Generation concert in the famous Glasgow Barrrowlands they have also had the privilege to perform in the famous Cavern Club in Liverpool and were honoured to have been given the opportunity to perform within the Cunard Buildings in Liverpool as part of the "About The Young Idea" - The Jam Exhibition.
As teenagers we are proud to be involved with March Of The Mods, helping to raise thousands of pounds for The Teenage Cancer Trust. And continue to perform for this worthy cause.
Join our mailing list today
By signing up you agree to receive news and offers from Dogtooth. You can unsubscribe at any time. For more details see the privacy policy.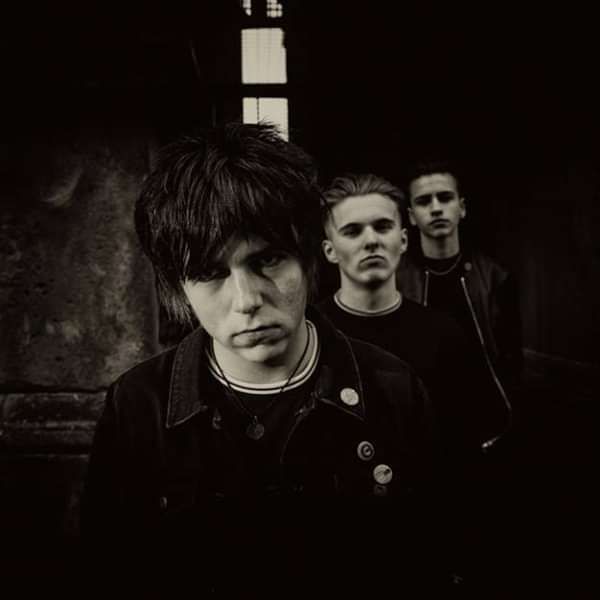 Fan Club Membership
Free