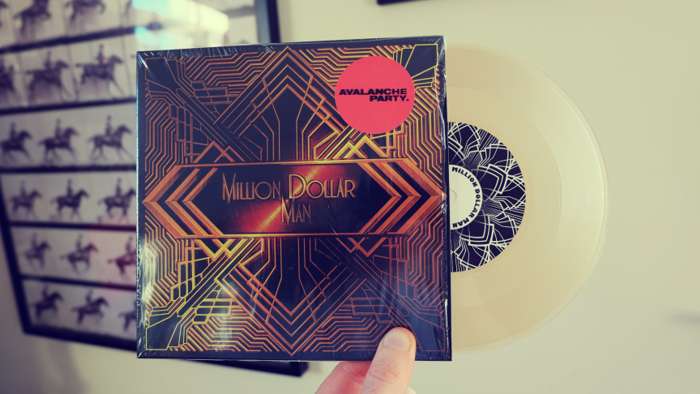 AVALANCHE PARTY - MILLION DOLLAR MAN [VINYL - LTD EDITION]
A stunning transparent, coloured and hand numbered 7" vinyl with on-body etching.
Million Dollar Man is being released on a limited edition coloured transparent 7" vinyl.
Each copy comes with;
stunning etching on the body of the vinyl

a numbered sleeve

a download
This follows on from their last vinyl release 'Porcelain' which sold out in just 3 weeks. This beautiful vinyl up is once again limited edition.
WIN A 'PORCELAIN' TEST PRESSING - ONLY 5 EXIST
Buy a copy of 'Million Dollar Man' on vinyl & you'll be entered into a competition to win a vinyl test pressing copy of Avalanche Party's last single 'Porcelain'. Test pressings are what we get to check the final product plays ok. They are extremely limited with only 5 of these in existence. We're giving away 3 copies of the test pressing. For each vinyl copy of 'Million Dollar Man' you buy, we'll enter you into the bucket to win a copy of the test pressing.
Buy 1 copy = 1 chance to win a copy

Buy 2 copies = 2 chances to win a copy

Buy 1 Million copies = 1 Million chances to win a copy (§)
(§) = there aren't 1 Million copies available, just being clever cos of the song title. Soz m8...
Please keep in mind the picture is a mock up & although we expect it to look like this, the final product may look slightly different in the flesh xxx