Clue Records presents:
NARCS LEEDS
Clue Records + NARCS + Fold + DULAHLI + The Hyena KIll
£6
Entry Requirements: 14+
Buy Tickets
NARCS ARE GOING OUT AND THEY MAY BE SOME TIME...
After a number of lengthy conversations brought on by changing personal situations within the band, it's with a mixture of emotions that we must announce, NARCS are about to disappear. Maybe permanently, maybe not. Regardless, we couldn't say goodbye without a last hurrah at Brudenell Social Club.
We've knocked down prices on albums & t-shirts etc (blue, vinyl, CD, T's + totes all £6 or less). There are also some bundles with tickets for this show. Get them while you can, there aren't many left: http://hyperurl.co/NARCS
Ticket bundles: http://hyperurl.co/NARCS
WeGotTickets: https://www.wegottickets.com/event/405636
NARCS + FOLD + AlgernonCornelius + Gawjuss + Dulahli + The Hyena Kill
Friday 14th July, Brudenell Social Club, Leeds
Doors 6.30pm
Line Up
Pouring fury on driven, alternative-indie noise, Leeds band NARCS create a unique blend of passionate lyrical incisiveness with powerful, spine-cracking intensity & the occasional shaman-like rantings of a possessed mad man. Having received airplay from BBC Radio 6's Steve Lamacq and Tom Robinson, NARCS latest single 'Blue Bags' is available now from Clue Records (Allusondrugs/Forever Cult/TRASH). Live, NARCS are a frenetic ride through blistering alt-indie tracks & unpredictable energy.
"NARCS' wiry and brash rock and roll is fuelled by equal parts frustration, resentment, and a general desire to just make a lot of noise" – Drowned In Sound "Album Of The Year" – Impropaganda "Band Of The Year" – Gig Islands "Gig Of The Year" – Dearly Noted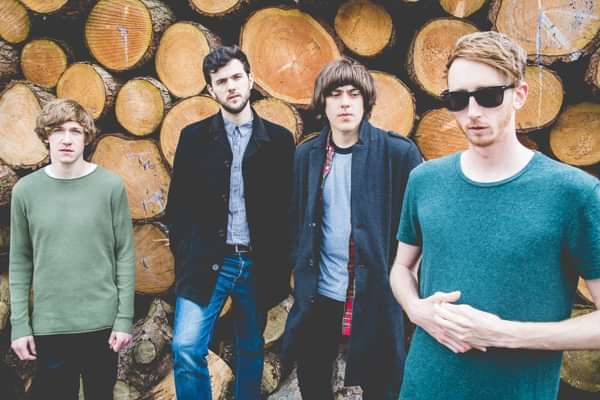 Fold are an experimental live trip hop four-piece based in Leeds. They explore the natural rhythms of speech by using samples that also aim to bring to light subjects close to their own hearts and minds. Unlike most forms of downtempo music Fold play everything on stage live without a click track in order to preserve a natural sense of groove and unity.
Following in Public Enemy's footsteps Fold incorporate resounding speeches by the late Malcolm X & Michael Ruppert with force, funk & urgency on their new double A-side single Oil-Powered Machine / Detroit Red. In tribute to both speakers the release follows Fold's homage to Bruce Lee Be Water My Friend – which attracted the attention of BBC 6 Music, XFM, NME & The Times.
Fold have featured regularly on Gideon Coe's BBC 6 Music show over the past year along with that of Don Letts and even Lauren Laverne. Fold have both remixed and supported Public Service Broadcasting and were interviewed for The Guardian website having been voted to the top of The Guardian's Breaking Bands series.
"Brilliant track, stunning." LAUREN LAVERNE, BBC 6 MUSIC
"Witty and satisfyingly groove led." THE GUARDIAN
"A grand, funky number." NME MAGAZINE
"So Interesting, So Original". DAVE ROWNTREE, BLUR / XFM
"Rhythmically adventurous, Bruce Lee-sampling downbeat jazz funk" THE TIMES
"It takes some skill to put it together so it sounds sampled while still being played live" J WILLGOOSE, PUBLIC SERVICE BROADCASTING
"An excellent record from Fold" GIDEON COE, BBC 6 MUSIC
"Extraordinary track." KARA MANNING, WFUV NEW YORK
"Great Vibes." DON LETTS, BBC 6 MUSIC
"Tranquillising electro beats." DANIEL O'DELL, DROWNED IN SOUND
"That was kinda bad right there." HUEY MORGAN, BBC 6 MUSIC / BBC RADIO 2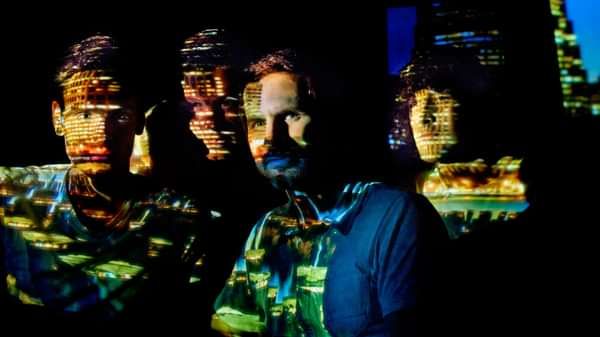 Leeds native Anthony Phelan, the 22-year-old better known as DULAHLI, is a Future Soul producer/group and co-founder of the 8MANA Collective. Having already supported the likes of MNDSGN, Ivan Ave, Swindle, Flowdan, NCZA Lines, Samiyam. Influences range from Dilla and Madlib to Flying Lotus and Floating Points with a hefty amount of jazz and soul flavour. In Leeds himself and other '8MANA' are spearheading the futures beats movement and quickly making Leeds notorious on the Electronic circuit. They currently is working on his debut LP and was named on Fred Perrys '20 Leeds bands to hear now'. They played the first BBC Introducing In West Yorkshire showcase recently.