Lemoncurd Kids - Album Launch Party
Lemoncurd Kids + Jez Kemp + Shooty and the Bang Bang + Torque Armada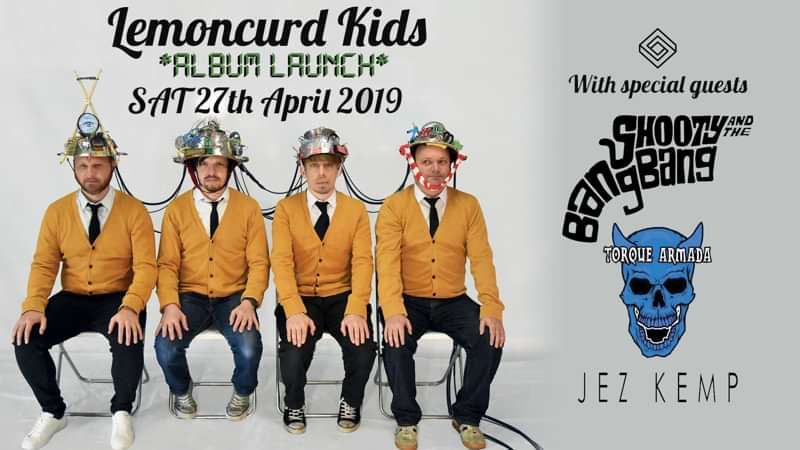 🍋 The legendary Lemoncurd Kids are back with a hot new album "Consequence Of Doubt", and they are launching it directly into your ears LIVE on Saturday, April 27th!
And just look 👀 at the deliciously zesty feast of acts they have to back them up. Drink your weak lemon drink now!
🍋 Shooty and the Bang Bang
🍋 Torque Armada
🍋 Jez Kemp - Ideas Generator
Oh, and it's FREE ENTRY! (But do remember to bring along a few quid so you can purchase the fine new album)
This is going to be a juicy night indeed! Very a-peel-ing to everyone.
Line Up
Lemoncurd Kids
Jez Kemp

Torque Armada