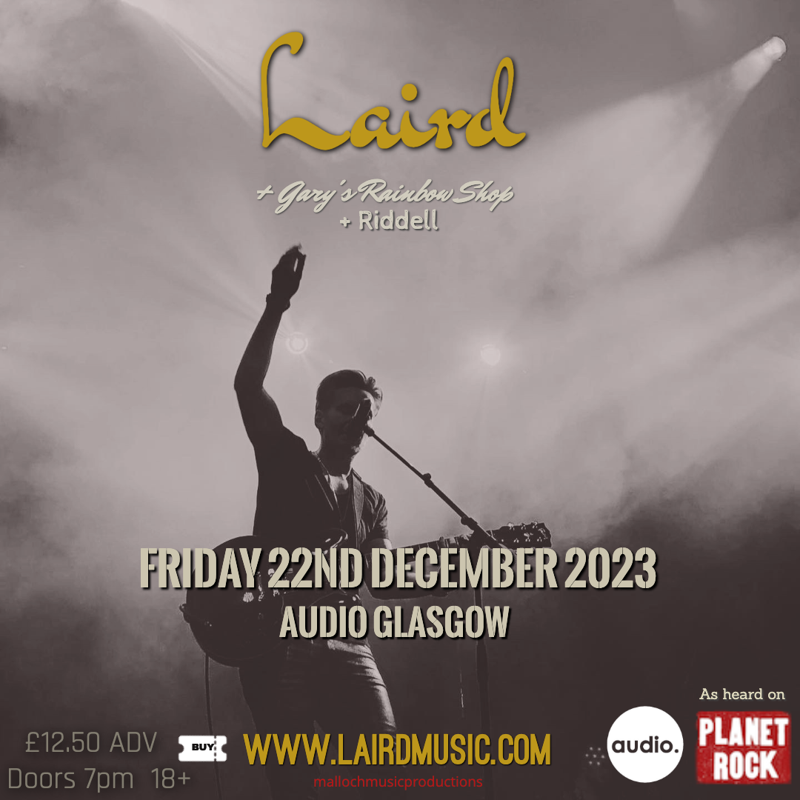 LAIRD
£12.50 - £15
Entry Requirements: 18+
Buy Tickets
Lover of all things Rock & Roll, Laird is an artist from Glasgow, Scotland. After being a member of multiple local bands, and sharing stages with Blondie, Paolo Nutini, Red Hot Chilli Peppers, Biffy Clyro, Nile Rogers & James to name a few, Laird has now embarked on his solo career where he wants to release music about his personal experiences and stories close to his heart. Influences include; The Beatles, Led Zeppelin, Jimi Hendrix, Tom Petty, The Who, John Mayer, Queens Of The Stone Age, Foo Fighters & Paisley born Gerry Rafferty.
This is the maiden outing featuring an all star band from the Scottish music scene - It's not to be missed!
Joinging him are Paisley's finest rock band, Gary's Rainbow Shop, and also the incredible talent of new artist Riddell.