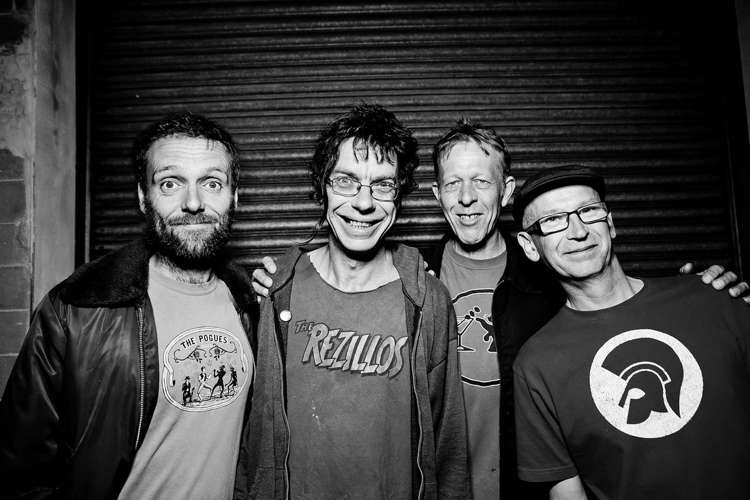 Audio Glasgow presents:
Culture Shock, Radical Dance Faction & Back To The Planet
Buy Tickets
Audio Glasgow Tuesday 30th October Doors 6:30 / £16
https://tickets-scotland.com/cult7
Culture Shock Culture Shock is an English punk rock band formed in Warminster, Wiltshire in 1986 by Dick Lucas, previously of the Subhumans. Over their four-year history, the band played hundreds of gigs, including frequent appearances at free festivals, and released three studio albums on the Bluurg record label. Lucas' lyrics were mostly concerned with social and political issues, from cruelty to animals, Northern Ireland, war, and social alienation, but were far from angry rants, often finding a positive and empowering perspective. Culture Shock split at the end of 1989, as Bill and Nige both had young families to support. Dick went on to form Citizen Fish with Jasper, the bassist on Culture Shock's final album, and two other former members of the Subhumans. Nige died in 1993. Interest in the band was revived by the release of the Everything CD retrospective in 2012; Culture Shock reformed as a gigging band and have been playing since 2013. The line-up remains the same except with Alex (from Citizen Fish) on guitar.
RDF Radical Dance Faction (R.D.F) was founded by Chris Bowsher in Hungerford, 1986, and were originally known as 'Military Surplus'. The band experienced many line up changes, and Chris remained the only original member up to the time RDF split up (sometime in the late 1990's). RDF's music combined punk, dub, and ska, while Chris' lyrics, spoken rather than sung, dealt mainly with political issues, such as the Tiananmen Square protests of 1989 in the song Chinese Poem. Chris also witnessed first hand the Hungerford massacre, describing his experience in Hot on the Wire. RDF was a regular act on the UK free festival scene prior to the 1994 Criminal Justice Act and was part of the crusty and anarcho-punk movement. In August 2006 Military Surplus RDF reformed
Back To The Planet Back To The Planet (BTTP) formed while squatting together in Peckham, London in 1989, and attracted a following throughout the early 1990s. They played four consecutive Glastonbury Festivals and played many free festivals, including the Deptford Urban Free Festival and the Castlemorton Common Festival in 1992. BTTP were vociferous in their resistance to the Criminal Justice and Public Order Act 1994. Their music blended elements of ska, dub, punk, and dance music.