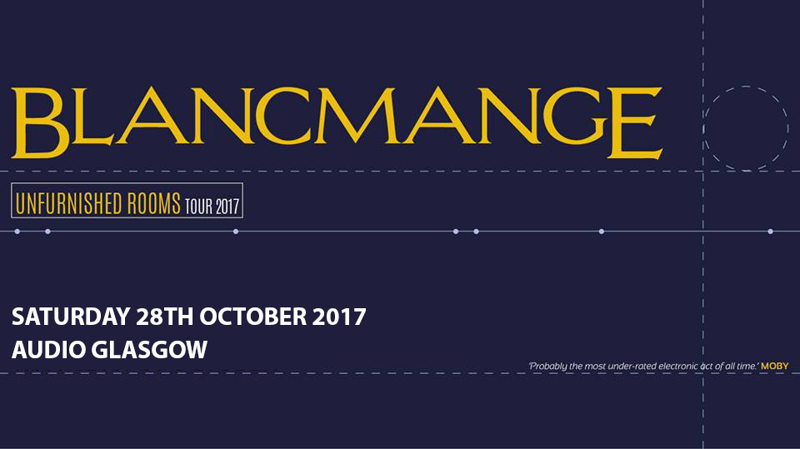 Audio Glasgow presents:
BLANCMANGE + Transfigure
£19.50
Entry Requirements: 18+
Blancmange
"Unfurnished Rooms" Tour 2017
"Probably the most under-rated electronic act of all time." Moby
British electronic band Blancmange first broke through in the early 80s with their mix of synthesizers and surrealism, fused in groundbreaking singles such as 'Feel Me', 'Living On The Ceiling', 'Blind Vision' and 'Don't Tell Me'. The epic synthpop of 'Waves' and a witty cover of Abba's 'The Day Before You Came' illustrated a band who were always willing to change and adapt new styles within their electronic framework.
After working on their own projects and film music, they returned in 2011 to great acclaim with their fourth studio release, "Blanc Burn". The "Semi Detached" album followed in 2015 and Blancmange's first ever instrumental album, "Nil By Mouth" and "Commuter 23" arrived in 2016.
The inspiration continues with Blancmange's new album "Unfurnished Rooms" due out on 22 September, 2017. Song-based but with experimental twists in the arrangements, it's their most forward looking work so far. As Mojo magazine recently commented on the band: 'Music Pop Art has seldom been as good.'