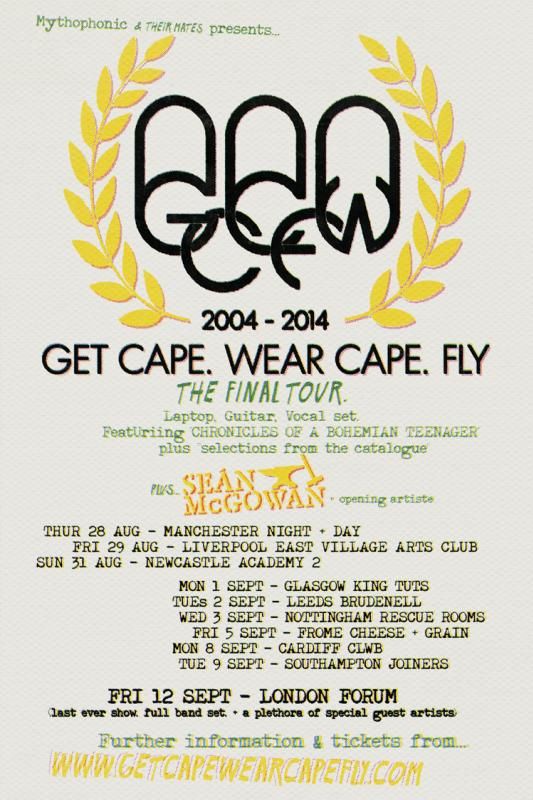 Final Tour
Here we are, a week and a glastonbury after announcing the end and there's a silver lining of some sorts.
It doesn't feel right to just stay in london, as there are many of you around the country who I'd love to sing these songs with one last time. I really want the forum to be the ultimate realisation of how the songs were meant to sound - before I filled them with way too many instruments... This will, however, be the only full band show of the tour - partly for logistics, a bit to make it less risky for promoters (it really is hard to tell how many people out there would want to come) and mostly to close the chapter how it started.
I would love it if you'd join me in saying goodbye to Chronicles (this feels like the album most suited to one man and a laptop) but also a few of the other tunes too. We've tried to go as far afield as possible but unfortunately the days of 56 date mega tours are over for a bit, alas I am a bohemian teenager no more (if I ever really was...)
Hopefully see some of you at the shows!
Thanks for believing in me and get cape. wear cape. fly.
See you at Graduation.
Sam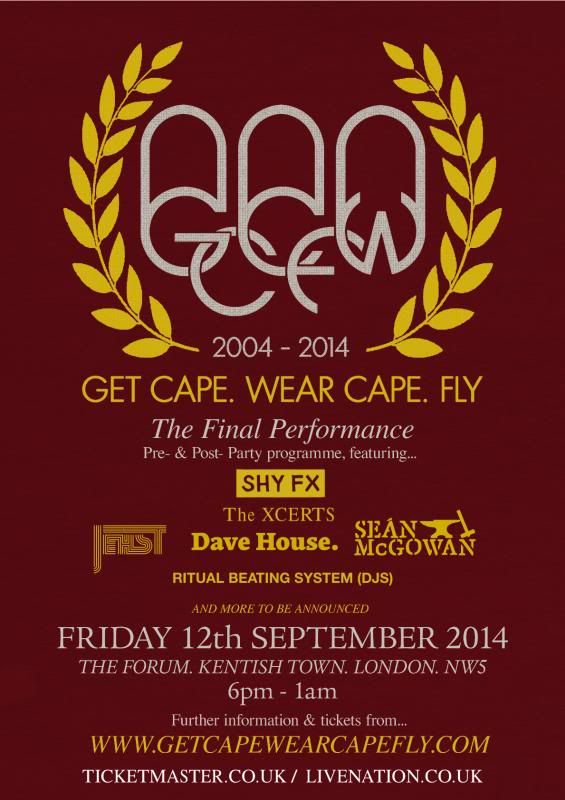 Final Show:
What were you doing ten years ago? I can't remember. That's half the issue. Not strictly true but sometimes its hard to pass up a good opening line. It was around Christmas that I realised I'd been doing this project for coming up ten years. For those of you who have been keeping up to date, the last few were a little rough. Parasites, operations and the like.
After watching shut up and play the hits almost as many times as I've had to repeat the band name to strangers, I kinda knew what to do. There was a false alarm in april, libertines causing chaos in the diary but here we are. The final show.
I really love making music (still) and am fit and healthy to play shows (finally.) It feels like time for a change and the best way to end something great is with a party.
We'll have some of the best live musicians on the planet joining us. It's very eclectic but all are on the top of their game, so it should feel a bit like a mini festival and a chance to enjoy music of different styles.
I'll be with as many band members as possible and playing songs from across the albums but to be honest, mostly the first.
As for the future, there is a lost get cape album, a solo album and tonnes more to come very soon. Please keep checking back on the website, or keep in touch through the wonder of social media. I'm looking forward to sharing the final weeks of this decade long project with you.
It's been fun and hard.
Thanks for all your support throughout all of this. I couldn't have done this without you. Which I guess makes it partly your fault too.
Hopefully see you at the forum!
Sam