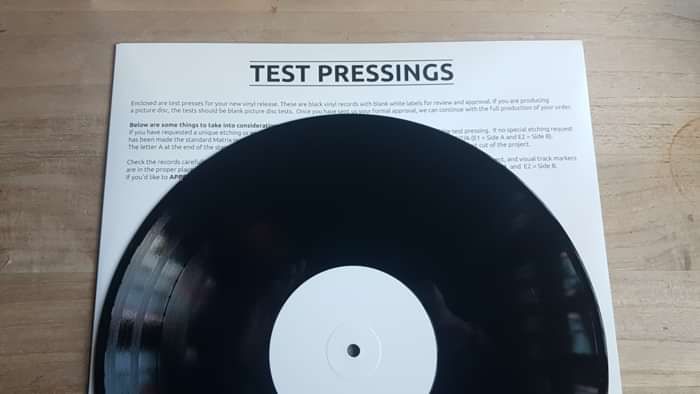 Ultra Rare Test Pressings *LAST ONE*
Own a rare piece of Yes history !!!
Only 21 known to exist !!! Testing pressings (all four discs) from the Yes Union 30 vinyl box set.
What is a test pressing?
A test pressing is what you might expect it to be from its name: a vinyl record made to test the quality of the finished product before pressing thousands of records. Test pressings are made to ensure that the grooves themselves are clean, deep enough, and formed correctly when the master presses into the vinyl blank; that the grooves, label and center hole are not off-center; that the vinyl does not warp; things like that. Test pressings are supposed to be destroyed, and most of them are. A few that have cosmetic flaws (like an off-center label) but are playable may be sent to reviewers, program directors, and industry influencers to promote the record. Sometimes record distributors include them in orders to make up volume - distribution deals often have quotas about how many units are supposed to go out the door, and sometimes test pressings and other records get thrown into a delivery to make the number of pieces correct... but they are not supposed to be sold, just played in the store to promote the record, or bought back under an agreement that the distributor makes with the retailer to take back records that don't sell. (yes its crazy - the distributor gives the retailer records that they dont expect the retailer to sell because the retailer is supposed to get a certain number of pieces in the order, and then the distributor later takes those same pieces back. Every now and then a store will sell a promo piece or a test pressing and the distributor and the label usually just look the other way....