'Homemade' EP Launch Show
Yellowlees + Aphra + Oliver Beardmore + Sadie Nencini
£4 adv / £5 on the door
Entry Requirements: 14+
01.10.18 // Doors 7:15pm // Tickets £4 advance or £5 on the door
Yellowlees is releasing his EP 'Homemade' on 5th October, and to celebrate, he's throwing a launch gig! Hosted at the wonderful venue that is The Birdcage, Norwich, there will be good vibes, good songs, and most importantly, good times to be had by all. Support comes from Oliver Beardmore, Sadie Nencini and Aphra - come down and support local music and get some new tunes in your ears!
Tickets £4 advance, £5 on the door - add a CD copy of the EP to your ticket for just £3! CDs are also available for £5 at the show.
Lineup:
Yellowlees
Aphra
Oliver Beardmore
Sadie Nencini
Line Up
Aphra is a four piece alternative pop band. Led by 18 year old Aphra who has been gigging solo since 14; they are soon to release their Debut EP - A Wonderful Adventure in March.
This young wordsmiths aim is to get you to feel, cry, dance and celebrate the intricacies of life through music; with quirky social lyrics, colorful catchy melodies and a base of acoustic guitar and eclectic analogue style instruments.
Bookings & Enquiries - aphraofficial@gmail.com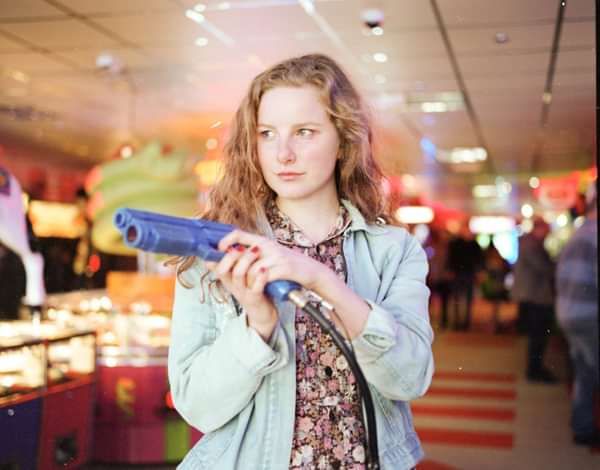 Contact: ob12345w@gmail.com Youtube: https://www.youtube.com/channel/UCuTk4HuZng1ylY_Yom6Qyhg Facebook: https://www.facebook.com/OliverBeardmoreUK/ Instagram: https://www.instagram.com/oliverbeardmore/ Souncloud: https://soundcloud.com/oliverbeardmore
Oliver Beardmore is a 19 year old singer-songwriter, formally of the band Pretence, who's been writing and performing since late 2013. Oliver has gigged extensively in London, Birmingham and Norwich, with one of these being a sold out show at the O2 3 in Birmingham with Pretence. Oliver now plays regularly as a solo artist and possesses a varied and extensive catalogue of songs of varying styles, but predominately British Indie. Initially Inspired by the likes of Oasis, Arctic Monkeys, The Beatles, The Strokes, The Libertines and The Smiths, Oliver aims to progress as far as possible into the music industry with his heartfelt and resonate pieces. His first single Lullabies was released in May 2017 and his second single Sirens in October of the same year, with Jumpers for Goalposts following suit in 2018. The fresh faced artist has also received praise for his "proper songs" from Dave Rowntree of Blur."