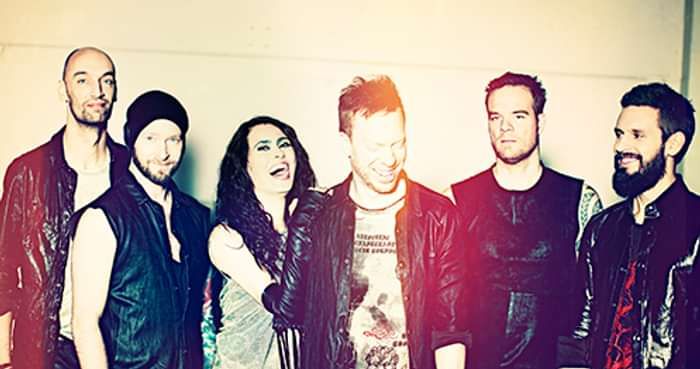 Fan Club Membership
Dear fan,
We created this part of our website to be able to offer you exclusive content.
Exclusive merchandise, pre-sale links for tickets, behind-the-scenes footage, live videos and so on!
Keep your eyes on the website and we will keep updating you!
Have a great day, see you soon!
Sharon, Ruud, Martijn, Mike, Jeroen, Stefan, Robert
WITHIN TEMPTATION
www.within-temptation.com
Frequently Asked Questions:
* Do I have to join your fanclub?
- Of course not! You will just not be able to pre-order tickets if you don't, apart from being able to access future pre-orders, exclusive video footage and merchandise.

* Do I have to put a membership in a basket, even though it's free? Do I have to pay anything?
- Yes, since the access to the membership is part of our webshop system. You don't have to pay anything if you don't want to, just follow the steps.

* Are tickets bought in the webstore compatible with the scanners at the venue?
- Yes they are. Apart from Stockholm, Oslo and Copenhagen where tickets have to be picked up at the box office, all other tickets bought can be used to enter the venue. Make sure to bring your ID to be on the safe side.

* For which shows are tickets available through your webshop?
- For every show on the European Tour 2018, except Antwerp, Espoo, Milan and our Russian dates. For Antwerp, Espoo and Milan you can still buy tickets through our website, directly with the ticket seller. Just click on the link!

* When will general ticket sales start?
- Public ticket sales (including the Russian dates) will start on November 24th 2017 at 10:00 AM CEST.