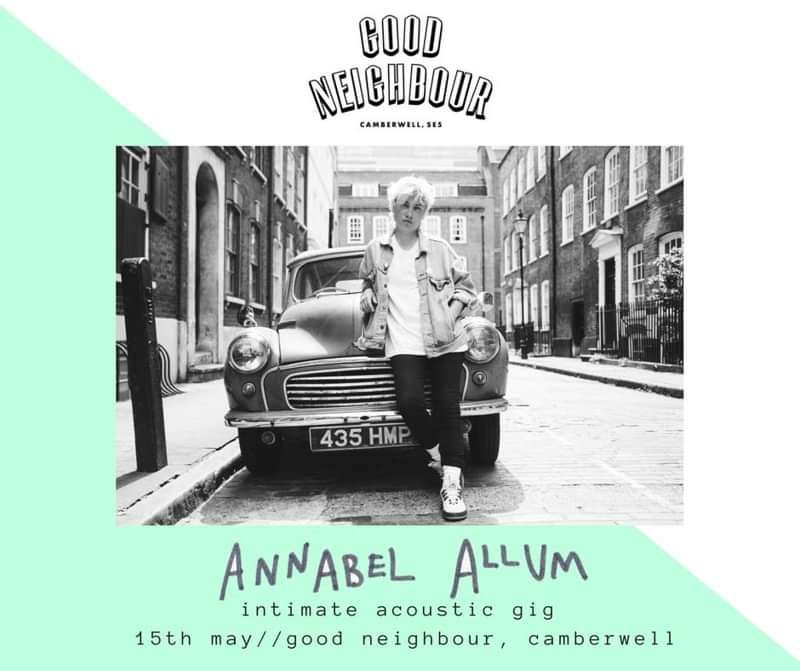 Good Neighbour presents:
Annabel Allum plus guests
Annabel Allum
6 + booking fee
Entry Requirements: 18 years plus
Guildford-based Annabel Allum plays the first of a series of acoustic gigs at Good Neighbour. Much loved by BBC Radio 6, she is by turns invigoratingly caustic and charmingly lackadaisical, her ability to marry folk-style storytelling with snarling fuzzy indie has won her many fans. She's been supporting the iconic Beth Ditto across her UK/EU tour at the back end of last year, as well as sharing the stage with Nadine Shah, Blaenavon and more.
Line Up
Tendency to wear more than two shirts at once. Not your average teenage girl. Old jeans. Sincerety. Lyrically intwining themes of youthfulness and romance. Kid. Streetwise.