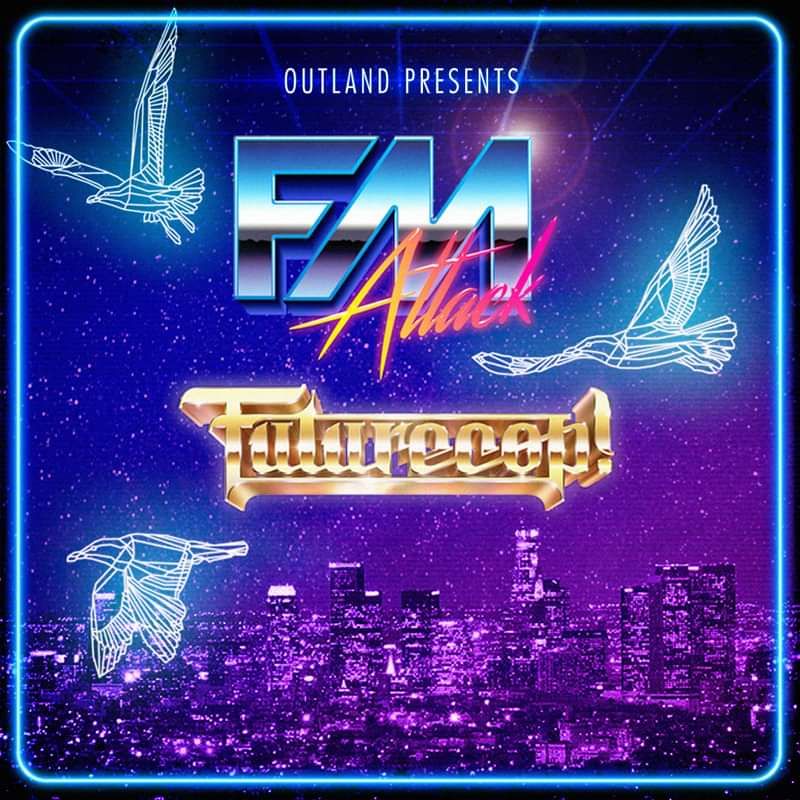 Outland presents:
Outland Presents: FM Attack & Futurecop!
FM Attack + Futurecop!
Buy Tickets
The Outland Team are proud to announce Fm Attack, a legendary pioneer of the synthwave movement in his first performance in the U.K.
Also joining us in this POWER synthwave production is yet another pioneer of the scene - Futurecop! What a double-header if there ever was one!
More information, more news and updates on this momentous event to follow!
FM ATTACK::::::::
FM Attack is one of the undoubted pioneers who helped create the synthwave movement. Ryan Gosling said it during an interview while promoting the film Drive. Since his debut album, FM Attack signed a publishing deal with Chrysalis Music which lead to numerous remixes from artists such as Tegan & Sara, Trans-X, PNAU, Tesla Boy and Richard Marx. His sophomore album 'Déjà vu' was released to critical acclaim in 2013 and hailed as a dreamwave classic. His albums 'Stellar' and more recently 'New World' have broken boundaries between synthwave, synthpop and new wave, with recent live performances wowing audiences across America and Canada.
FUTURECOP!::::::::
Futurecop! is a British music composer, Manzur Iqbal. Futurecop! was born out of the love for eighties pop culture, dreams and mysticism. It began in 2006, as a fun project to rediscover his youth, with no previous knowledge of music production. Since then, he has toured the world, released albums, achieved syncs with many production companies and established a loyal fan base. Futurecop! is an ever evolving project influenced by 80s, Dreams, Nostalgia, Sci-Fi Adventure, Fantasy, & Mysticism