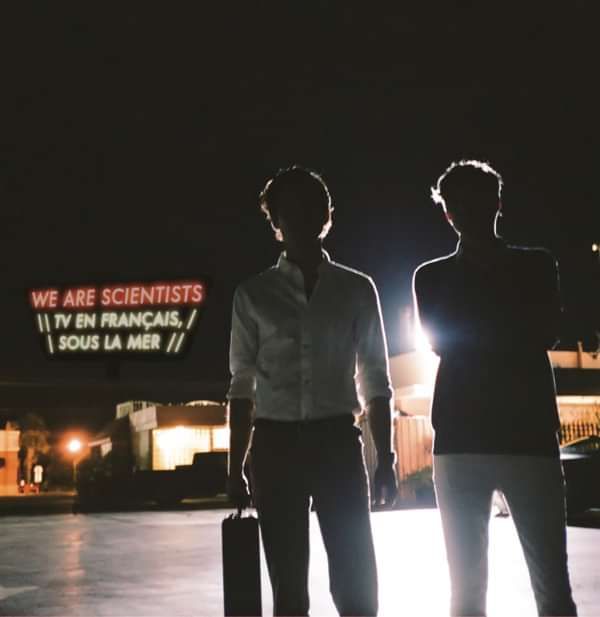 Wacky Fun-time Bundle ($10 off)
Blow the mind of everyone on your block by ordering this smorgasbord of incongruous pleasures. * A year-old CD?
A 2-year-old tote bag?
A brand-spankin-new digital album download thinner?*
"Yes to all three," you say.
("TV en Français, Sous la Mer" download includes .flac and .mp3 versions. "TV en Français" CD includes download code and poster. Tote includes space inside for your stuff.)
$20.00
Select from options below to add to basket
This bundle also includes:

"TV en Français, Sous la Mer" download (.flac & .mp3 format)

Some truly delicious-sounding files.

A shocking reinvention of 2014's "TV en Français," this latest W.A.S. album is actually very pleasant, for something so shocking. It comprises 8 of that earlier record's 10 songs — but re-invented, re-invigorated, re-recorded. It is darker, often slower, with perhaps a looser grip on reality. Recommended uses include "while bathing," "in your iPod while spelunking," and "while teaching kids about what good music is."

Track list:

//SIDE A// 1/ Dumb Luck, Under The Sea 2/ Make It Easy, Under The Sea 3/ Sprinkles, Under The Sea 4/ Slow Down, Under The Sea

//SIDE B// 5/ Overreacting, Under The Sea 6/ Don't Blow It, Under The Sea 7/ Return The Favor, Under The Sea 8/ Take An Arrow, Under The Sea

*Super-duper high-quality .flac files leave nothing to your imagination. Our errors are your errors; our mistakes your mistakes; our glory, yours to share.

You also receive 320 kbps .mp3 files, in case you want something a little more portable.*

This bundle also includes:

TV en Français compact disc

A copy of "TV en Français" large enough for serving a muffin or cookie.

A compact disc edition of our 2014 album "TV en Français." Includes a 2-sided poster that would be perfect for your bedroom wall, the front door of your business, or a museum.

Track list:

1) What You Do Best 2) Dumb Luck 3) Make It Easy 4) Sprinkles 5) Courage 6) Overreacting 7) Return The Favor 8) Slow Down 9) Don't Blow It 10) Take An Arrow

This bundle also includes:

"Something About You" tote bag

A tote bag that will shock and delight.

A tote bag that looks good from every angle, because you live your life in 360 degrees, and you need a tote that does the same. On one side, some kind of starry-eyed Hell Hound and the phrase "There's something about you" — and there certainly is something about this Hell Hound! He or she is a beaut, no doubt about it. On the tote's other side, our timeless logo, hand drawn for added charisma.

We haven't even mentioned the elephant in the room: this tote is made of rare white canvas. Nearly impossible to source in 2015, its production outlawed in all but a handful of nations, white canvas represents the most exclusive of humankind's fabrics, and is to be hoarded when it is found. We recommend filling your basement with these things. One for your shoulder, 2000 for your basement — that's the suggested order size.