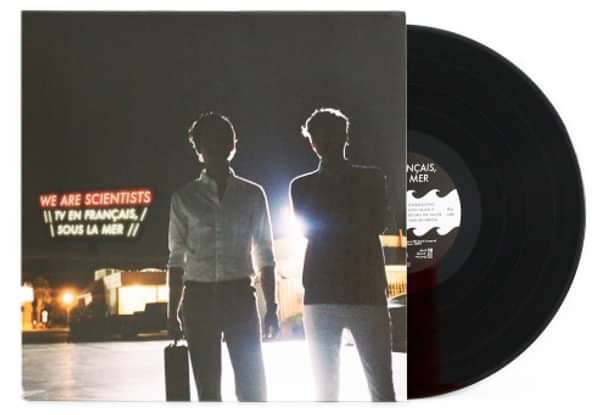 "TV en Français, Sous la Mer" vinyl
A 12-inch-wide piece of imported vinyl you'll be proud to serve meat on.
A shocking reinvention of 2014's "TV en Français," this latest W.A.S. album is actually very pleasant, for something so shocking. It comprises 8 of that earlier record's 10 songs — but re-invented, re-invigorated, re-recorded. It is darker, often slower, with perhaps a looser grip on reality. Recommended uses include "while bathing," "in your iPod while spelunking," and "while teaching kids about what good music is."
Includes download code, so you can get it onto your iPod for spelunking. Imported from England.
Track list:
//SIDE A// 1/ Dumb Luck, Under The Sea 2/ Make It Easy, Under The Sea 3/ Sprinkles, Under The Sea 4/ Slow Down, Under The Sea
//SIDE B// 5/ Overreacting, Under The Sea 6/ Don't Blow It, Under The Sea 7/ Return The Favor, Under The Sea 8/ Take An Arrow, Under The Sea