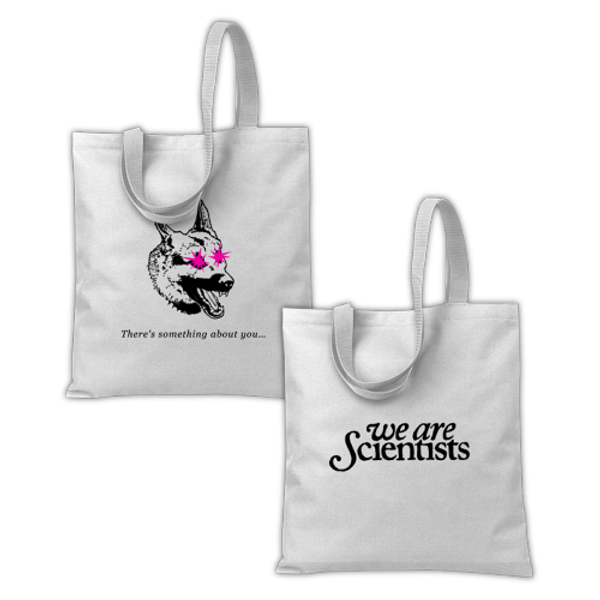 "Something About You" tote bag
A tote bag that will shock and delight.
A tote bag that looks good from every angle, because you live your life in 360 degrees, and you need a tote that does the same. On one side, some kind of starry-eyed Hell Hound and the phrase "There's something about you" — and there certainly is something about this Hell Hound! He or she is a beaut, no doubt about it. On the tote's other side, our timeless logo, hand drawn for added charisma.
We haven't even mentioned the elephant in the room: this tote is made of rare white canvas. Nearly impossible to source in 2015, its production outlawed in all but a handful of nations, white canvas represents the most exclusive of humankind's fabrics, and is to be hoarded when it is found. We recommend filling your basement with these things. One for your shoulder, 2000 for your basement — that's the suggested order size.