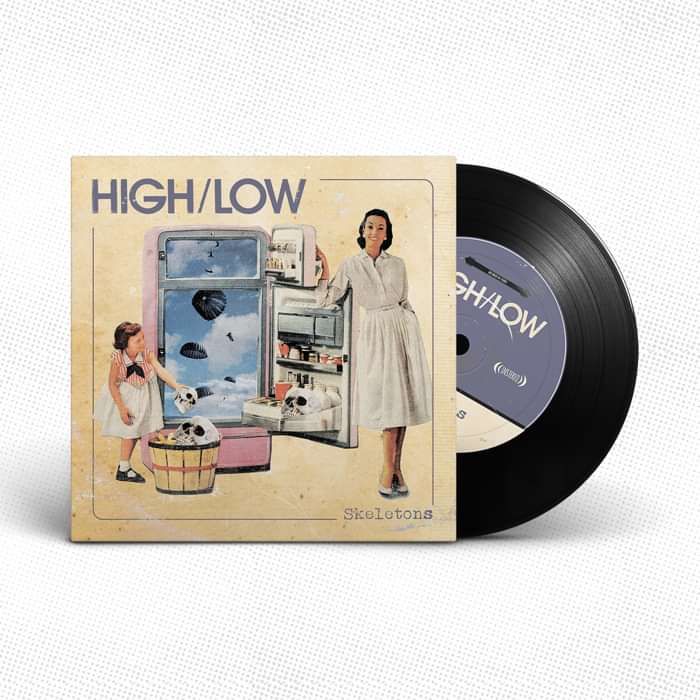 Skeletons (CD)
PRE-ORDER - OUT 27 JULY 2018
HIGH/LOW return with 8 track mini album on 10" vinyl!
The Southend-on-Sea based 90's-loving 3 piece HIGH/LOW are back, with more fuzz, more riffs and bigger beards, with their new 8 track Mini Album 'Skeletons'.
Recorded in 3 days in their Lofi Studio, the record sees the band return to their earlier raw sound, with fuzzy, summery tracks like 'My Bones' and 'Get Riffin!'.
Out Fri 27th July 2018 through Instereo Records, 'Skeletons' is now available to pre-order on 10" Vinyl, CD and Download.