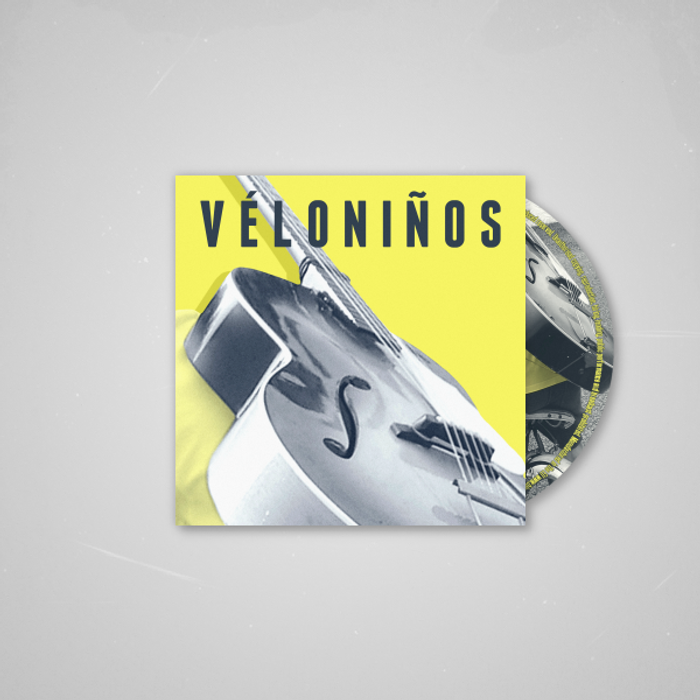 Véloniños [CD]
This is the self-titled debut album from the Véloniños, released in February 2016, featuring all six tracks from a previously released digital EP and four brand new tracks "Red Diesel Medicine", "Preacherman", "These Quiet Lands" and "Hillbilly Girl".
The Véloniños were described as "masters at work" by The Daily Record in a glowing review of the album which also complimented the fiery Carl Perkins style riffing of "Red Diesel Medicine".
The album features the band's signature song "Hey Véloniño!", their tribute to Le Tour de France and all the cyclists taking part, and "Alabamaman" which was playlisted by BBC Radio Scotland in April 2016.
Rooted in Americana, Rock 'n' Roll, Country and Rockabilly the music is inspired by the likes of Hank Williams, Gene Vincent and The Everlys, but the band say, "we'd like to think there's a little of who we are and where we come from in the songs too, "Levengrove Park", "Helenstown" and "These Quiet Lands" are all relevant to where we live and we hope you'll enjoy this album for what it is: a no nonsense rockin' record in all it's different guises."