Great Yarmouth Sounds Festival
Tundra + Millie Manders and The Shutup + KULK + BAG OF CANS + Stretch Soul Gang + The Silver Lines + the renadeans + Fleas + Collars + The Lowtones
Buy Tickets
Multi-venue music festival in the heart of Great Yarmouth.
Line Up
"High-octane, fierce, bursting with attitude and almost obnoxiously addictive" - Fortitude Magazine "If Kate Nash was actually any good, she'd probably sound like this" - Rock Sound "The world needs more ballsy female vocalists like this." - MOSH/Hit The Floor
Having started her musical journey at the tender age of five, London born Millie Manders has a rich background in classical, big band jazz and contemporary music ranging from punk to soul and back again, learning clarinet, saxophone, voice and ukulele.
Millie creates cross-genre punk that is hard to ignore. With lyricism that pokes fun, draws you in or leaves you questioning social norms teamed with incredible vocal dexterity, grinding guitars, irresistible horn hooks and a pumping rhythm section, the Millie Manders Music Machine churns out more raw punk fusion than you can shake a stick at, with a huge amount of Pop appeal.
Having had various musical projects, most notably Second Sense, Millie launched her solo career in 2013, taking her acoustic sound around the UK, building her loyal fan-base and releasing her first EP "Demon". Singles Demon and Raw saw her get airplay on multiple local radio stations including BBC Introducing Norfolk, Coral Rose Radio in Liverpool, RKC in France, Krystal Radio in Essex and Shoreditch Radio in London, plus regular spins on internet stations in New Zealand, Canada and America.
In 2015 Millie formed her band "The Shutup" And released two EP's, The Free-P and Obsession Transgression, both to widespread critical acclaim. "Hole In Your Chest" was given multiple spins on John Kennedy's "Xposure" show on X-fm, and Matt Stock's 'The Punk Show' on Team Rock Radio, and magazines such as Rock Sound, Fortitude, Melographic and MOSH have all been hugely positive about EP Obsession Transgression and predictive future of Millie Manders.
2016 has been a huge year for Millie Manders and The Shutup, having completed a UK tour and playing at several major festivals including Boom Town Fair, Kaya Weekender, London International Ska Festival and Tramlines as well as numerous smaller festivals all with hugely positive reviews.
Millie is riding out the year with a handful of key gigs in order to have the time to write her next EP, set to be released alongside a tour in early 2017. Bookings are already rolling in, with tour dates and festivals set to be announced in January.
"Watch this space" is a term very much worth it's salt when considering the hype surrounding the force to be reckoned with that is Millie Manders. Her live shows are electric and her songs infectious. If you haven't listened to her yet, you need to…
"She's got an incredible voice" – John Kennedy, Radio X
"I love it. REFRESHING. What a way to start my day" – Lynval Golding, The Specials
"If you see her name on gig flyers around the UK, go and check her out … She's a great artist, and one to watch" – Matt Stocks, "The Punk Show" Team Rock Radio / Metal Hammer / Classic Rock
"This girl's really got something going for her. Be sure to see her everywhere in the not-too-distant future" – Get Mentioned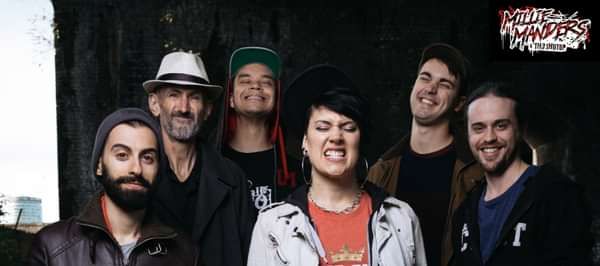 Heavy Alternative Art Punk duo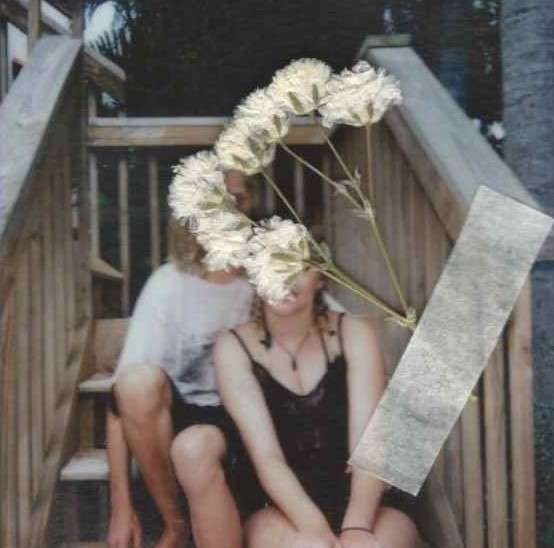 Circa October 2017, George Bryce and George Baker had been gigging together under the name "The Council of Georges". When asked to play a larger venue (The Pig and Whistle, Norwich) they required back-up to tear down the house. So, they recruited Tom McGhie on Guitar, Sam Watts on Bass and Joe Wilson on Drums. However, this was just the beginning, with practice, Bag of Cans has become one of the "Must-see" bands in Norwich. Their live performances being **raucous, sweaty and exuberant. **
Since that first gig, Bag of Cans has played all over Norwich (Open Norwich Banking Hall, Open Norwich Club Room, The Waterfront Studio, Karma Kafe, The Mash Tun, The Rumsey Wells, UEA Blue Bar, The Garden House, The Reindeer, Gringos Bar, Be at one.), London twice (The Islington, Hoxton Square Bar and Kitchen) as well as Colchester (Three Wise Monkeys). In addition to the numerous gigs they've had since that first infamous one, they won the LiveWire Battle of the Bands in 2018.
The Band have released 1 single (Clean as a Whistle), 1 EP (Why won't anyone take us seriously?), A live album (This is the reason why) and a home recorded Christmas single (Sorry Mum, I was hungover this Christmas).
Anyone looking to book the band, their e-mail is** bagofcansband@gmail.com **
Photo taken by Gordon Woolcock at their latest gig at Open's Banking Hall on 09/03/19

Stretch Soul Gang are a six piece, energetic, Soul, Funk, Hip-Hop, Jazz band. "excellent showmanship, inch-perfect falsettos, soothing basslines, and a great set of songs like the tunes Ain't Got No Money and Sharks at the Wheel prove that Stretch Soul Gang are one of the most promising acts in the East"-Music Blog 42 30/09/17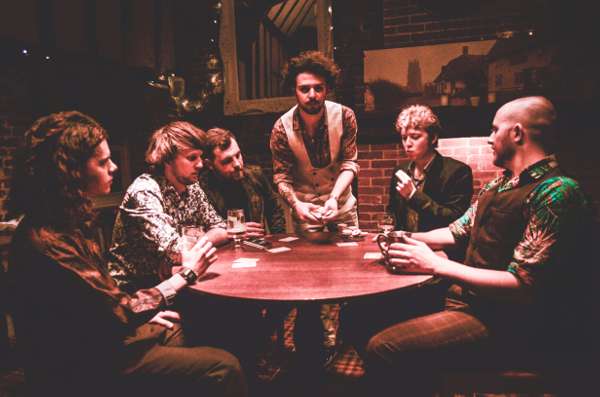 Paul Murray - Lead guitar and vocals Max D'Eath - Bass and backing vocals Ivan D'Eath - Drums The band all loves the electric sound of the sixties and seventies and we all just love playing to you lovely people.
You can also hit us up on Facbeook and Youtube!