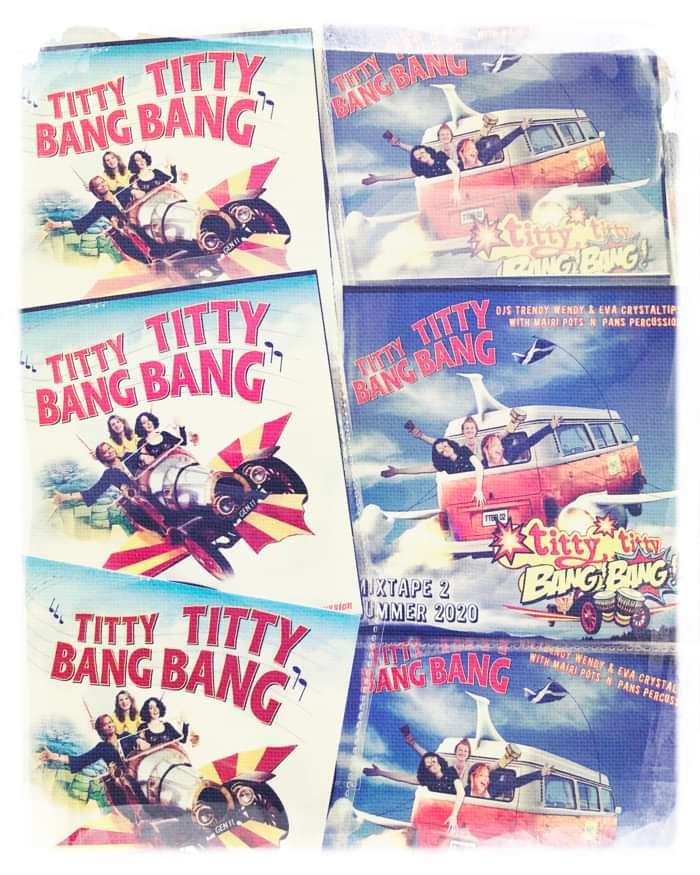 TittyTitty Bang Bang MIXTAPEs 1 & 2 on vinyl-look CD!
Here you can buy REAL-LIFE copies of BOTH our mixes - And they'll be POSTED to your chosen address!!!
Enjoy the magic of Titty Titty Bang Bang! Djs Trendy Wendy & Eva CrystalTips on tunes mixing up all sorts of funk, soul, disco & house with a fair few favourites, floor fillers and an occasional guilty pleasure... with the added energy of LIVE percussion from Mairi Pots 'N' Pans PLUS plenty other surprises!
Real-life cds are becoming a rare thing in 2020! Here we add a nod to vinyl with our stylish cds that look like records!! Mixtapes 1 AND 2... They make a fantastic gift to send to a friend as these discs really are the gift that keeps on giving...