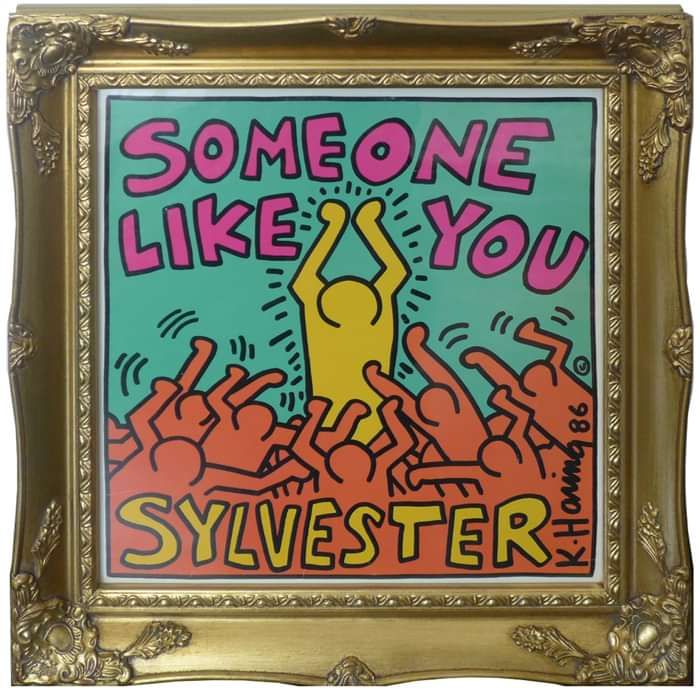 "Someone like you" KEITH HARING (Framed)
12" Record Cover Art designed by Keith haring (1986)
12" Cover and record for the song "Someone like you" by disco icon Sylvester (of "You Make Me Feel [Mighty Real]" fame) who was friends with the artist.
Artist and social activist Keith Haring emerged in the early '80s inspired by New York City life alongside friends and artists such as Jean-Michel Basquiat, Grace Jones and Madonna.
Haring designed cover artwork for musicians that he admired, including disco icon Sylvester, David Bowie and Emanon, Doug E. Fresh's beat-boxing protégé.