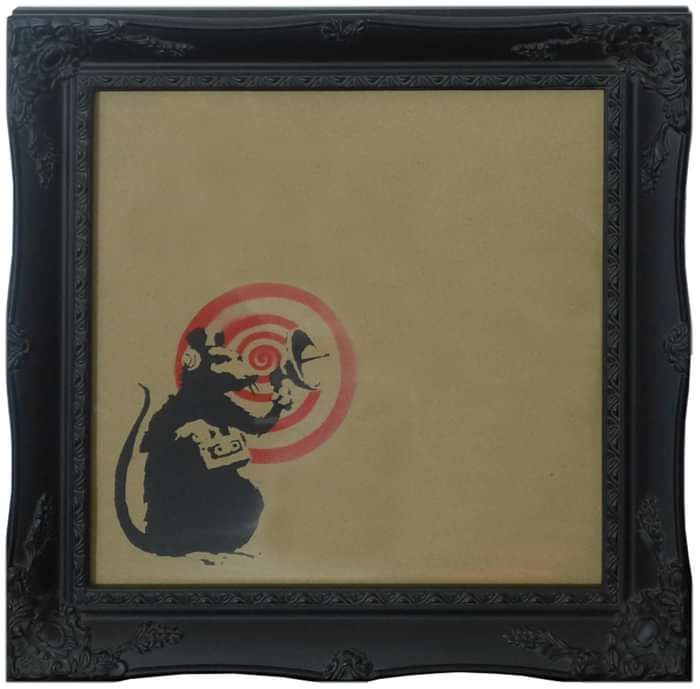 "Radar Rat" BANKSY (Framed)
12" Record cover art by Banksy - Limited edition of 500 (2008)
"Dirty Funker Future Radar Rat" LP with cover designed by BANKSY. This is the very rare natural brown sleeve.
Both sides are suitable for framing. The sticker on the front reads 'Limited Edition by Banksy' & it even states clearly on the barcode label - Ltd edition Banksy artwork!
The rat in this artwork is one of Banksy's favourite motifs. This particular rat appearedas a mural on a few walls in London including one on the Kings Road.
There are 5 different colourways limited to 500 of Each.
Many of the Banksy record covers currently hit over the 3k area.