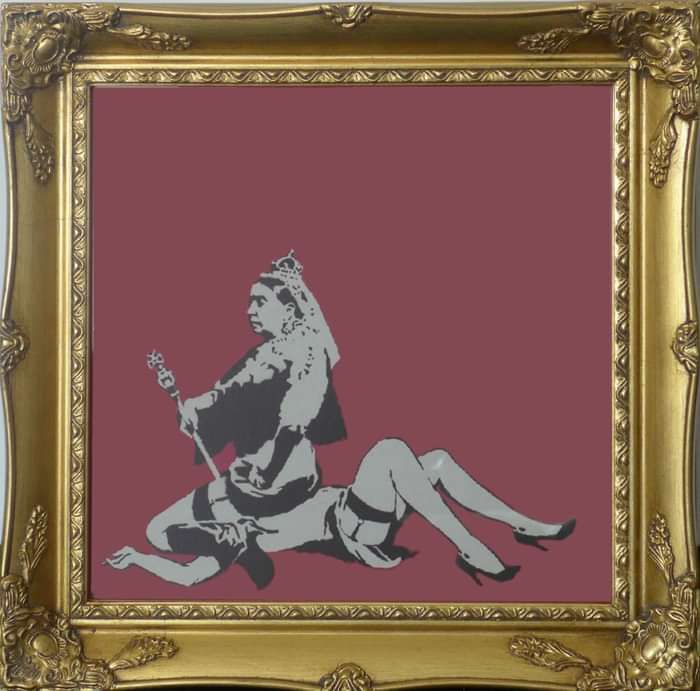 "Queen and Cuntry" BANKSY (Framed)
12" Record cover by Banksy - Limited Edition of 500 (2008)
VERY RARE! Uses Banksy's Queen Victoria as a lesbian design. An original painting of this image and two prints were bought in 2006 by Christina Aguilera for £25,000.
A similar copy of this 12" from Germany just sold for $2,200, and another copy sold at the David Klein Gallery's Banksy on Vinyl show for $3000.
These Banksy covers are skyrocketing in value as Banksy himself is not creating supply to meet ever growing demand.