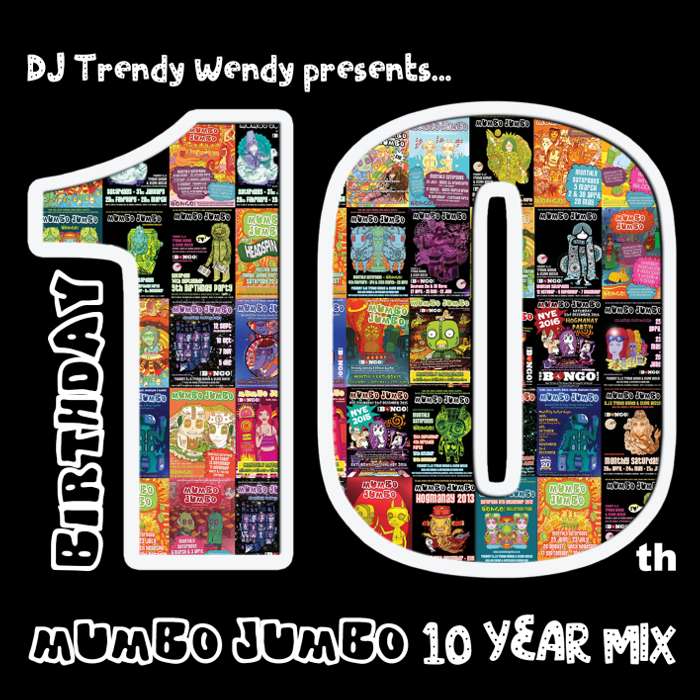 Mumbo Jumbo - Ten Years In!
Funky Soulful Disco, House, Edits & more! A selection of Mumbo Jumbo favourites mixed by Trendy Wendy
Download for free by joining the mailing list to receive news and offers from DJ Trendy wendy. You can unsubscribe at any time. We'll also ask you to confirm your location in order to help with future event planning. For more details see the privacy policy.
This service is provided by Music Glue. By submitting this form you agree to the terms and conditions
2018 was the year that Mumbo Jumbo at The Bongo Club in Edinburgh celebrated a decade of dancefoor magic. Enjoy this mix of good time uplifting underground party favourites, upfront club shakers & funked up future classics.