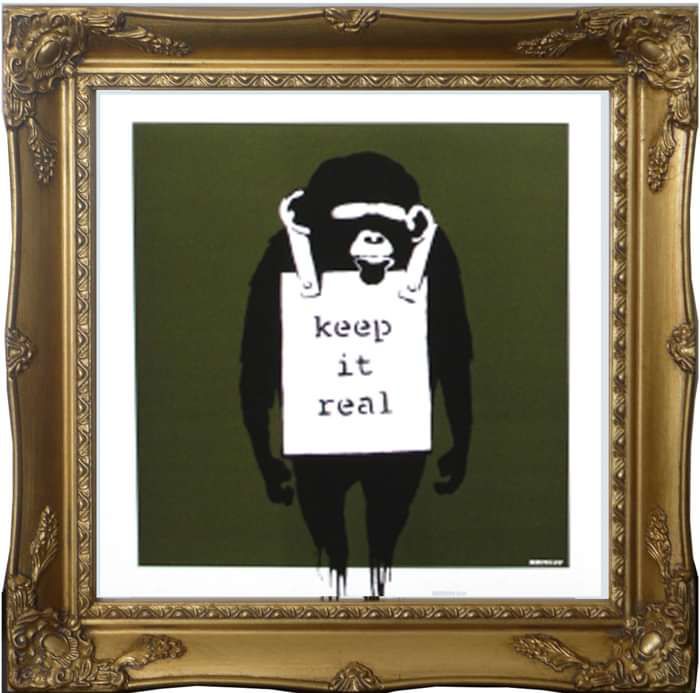 "Laugh Now / Keep it Real" BANKSY Olive (Framed)
12" Record cover by Banksy - Limited edition of 1000 (2008) Excellent Condition
RARE! This is the OLIVE EDITION. The record inside sleeve is by DJ Danger Mouse.
One side of the cover has "keep it real" other side "Laugh now, but one day we'll be in charge"
Produced in 4 colours: Silver, Bronze, Gold & Green. Limited to 1000 copies for each colour. (numbered on the A side 0001 to 1000).
These are becoming rarer and rarer... And more and more sought after as Banksy prices continue to skyrocket out of most people reach!