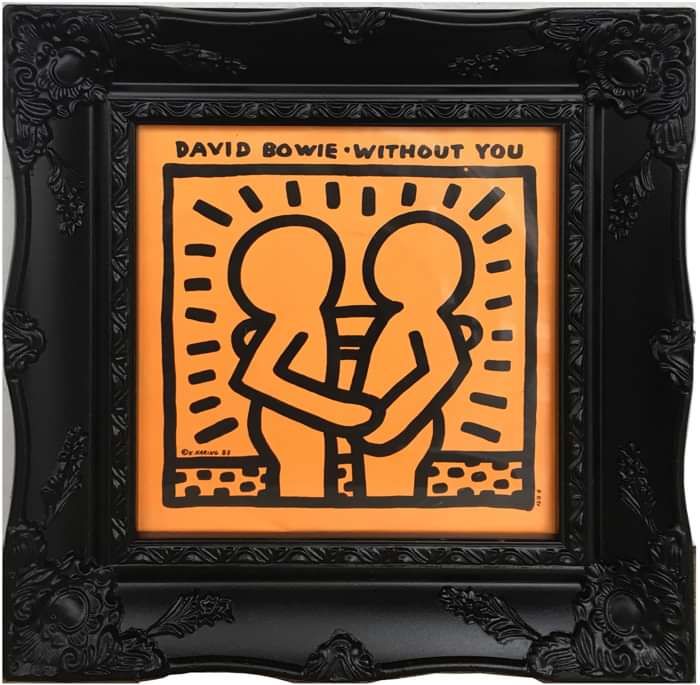 David Bowie "Without You" KEITH HARING (Framed)
7" Record Cover Art designed by Keith haring
David Bowie "Without You" (1983) 7" Record Sleeve (with record included) in ornate black frame as pictured.
Keith Haring created the record sleeve design for David Bowie's single Without You, a song which was also included on Bowie's Let's Dance album of the same year.
This original vinyl pressing featuring instantly recognisable Haring artwork, is a highly collectible and desirable item among pop music and urban art lovers.