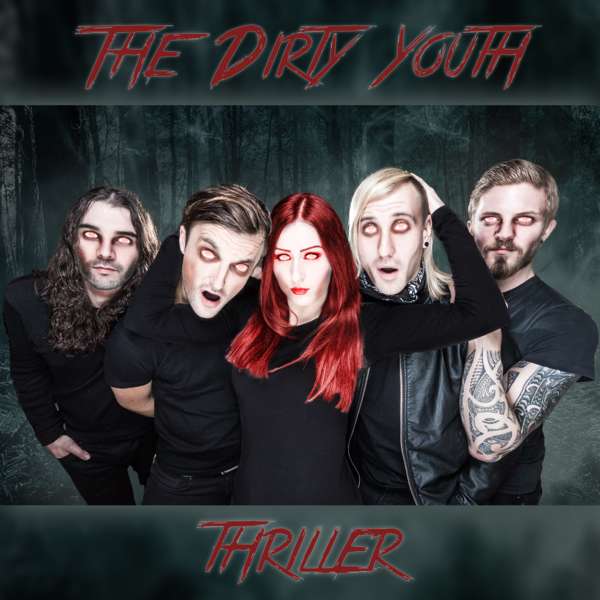 Thriller
Download our exclusive cover of Thriller now for FREE!
Download for free by joining the mailing list to receive news and offers from The Dirty Youth. You can unsubscribe at any time. We'll also ask you to confirm your location in order to help with future event planning. For more details see the privacy policy.
This service is provided by Music Glue. By submitting this form you agree to the terms and conditions
We can't wait for Halloween, and to get everyone in the mood we're releasing this exclusive cover of the classic Thriller by Michael Jackson, absolutely free of charge! Just pop in your e-mail and you'll have the song in no time.
If you like the track, please help us in our current bid to support Refugee Action. Head over to http://www.refugee-action.org.uk and make please be as generous as you can!
If you enjoy it, why not join us for our Halloween show with the mighty Skindred on 31st October? It's at the Tramshed in Cardiff and tickets are still available! Click on Tour Dates at the top of your screen for the ticket link.
We're currently having a Halloween merch sale over at thedirtyyouth.bigcartel.com – with up to 50% off and every order coming with an exclusive signed TDY Halloween poster, you'd be silly not to check it out.
Also don't forget we're heading out on tour with Alien Ant Farm and InMe in January 2016 across the UK and Europe! Head to the Tour Dates tab, where you can find the full list of dates and ticket links.