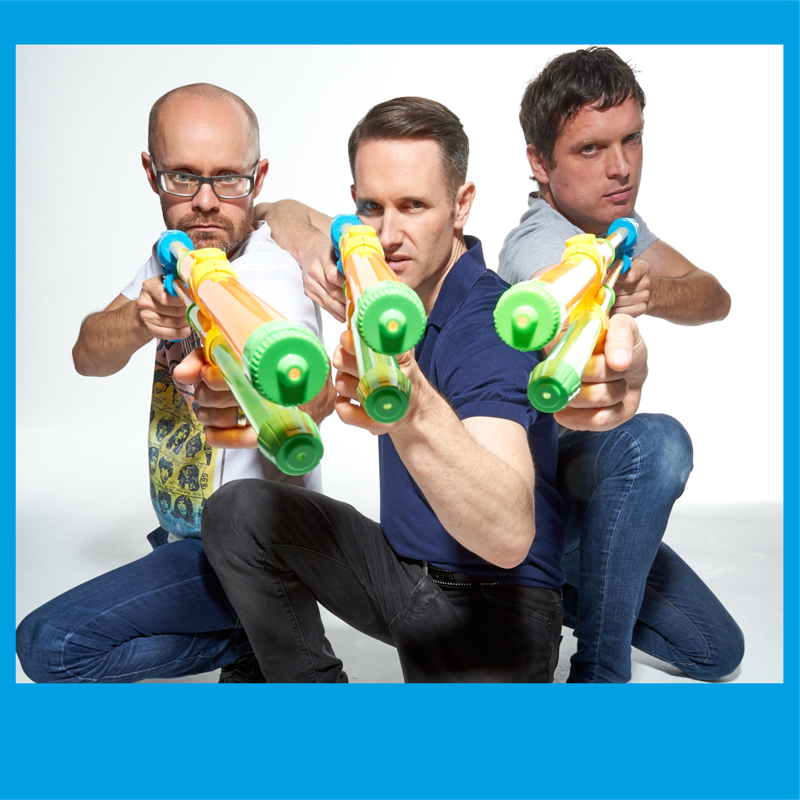 ASH - Teenage Wildlife Tour 25 Years Of Ash
£22.50
Entry Requirements: All Ages. Under 14s accompanied by an adult. R.O.A.R
plus support from Indoor Pets + The Gulps
PVC presents ASH - Teenage Wildlife Tour : 25 Years Of Ash
Show moved from Portsmouth Pyramid Centre
Having successfully outlasted their self-described 'guaranteed real teenagers' tagline when they first burst in earshot in 1994, ASH have today announced the release of Teenage Wildlife: 25 Years Of Ash released on 14th February 2020 through BMG and available in limited quantities with a special lenticular sleeve both on vinyl and CD.
Teenage Wildlife traces the band's recording career from exuberant debut Jack Names The Planets through to the likes of BuzzKill from 2018's top twenty album Islands whilst also including a brand new offering Darkest Hour Of The Night alongside thirteen Top 40 singles such as Girl From Mars, Gold Finger, Oh Yeah amid an array of the band's recorded history. Teenage Wildlife also comes in a limited lenticular three CD set that will include a nineteen-track collection of rarities including a version of The Buzzcocks' classic Everybody's Happy Nowadays (featuring Coldplay's Chris Martin), the eternal Teenage Kicks and the collection's infamous title track.
From their mini-album Trailer, a volley of intent with Jack Names The Planets, Uncle Pat and Petrol recorded whilst still at school debut album proper, 1996's Number One album 1977, almost imploding with the follow-up Nu-Clear Sounds, the addition of teenage guitarist Charlotte Hatherley, 1998's historic Northern Irish Referendum show in Belfast before a return to the number one spot with the universally acclaimed Free All Angels seeing Tim Wheeler awarded with an Ivor Novello for Shining Light, consolidating a reputation for a run of extraordinary singles.
Whether the original trio or expanded four-piece with the multi-talented Hatherley, ASH have continually excelled both live and on record – an edited overview of reflection, Teenage Wildlfe encapsulates the past twenty-five years perfectly.
Message from the band
"We're excited and relieved to announce a new set of dates for our much postponed Teenage Wildlife tour. Thanks to our agents, promoters and management who've gone above and beyond to reschedule this again. Third time's a charm, right? Can't wait to see you all there. We know you're as desperate to do this as we are. Big love and thanks again for your patience. Ash."
Line Up
ASH - Teenage Wildlife Tour 25 Years Of Ash