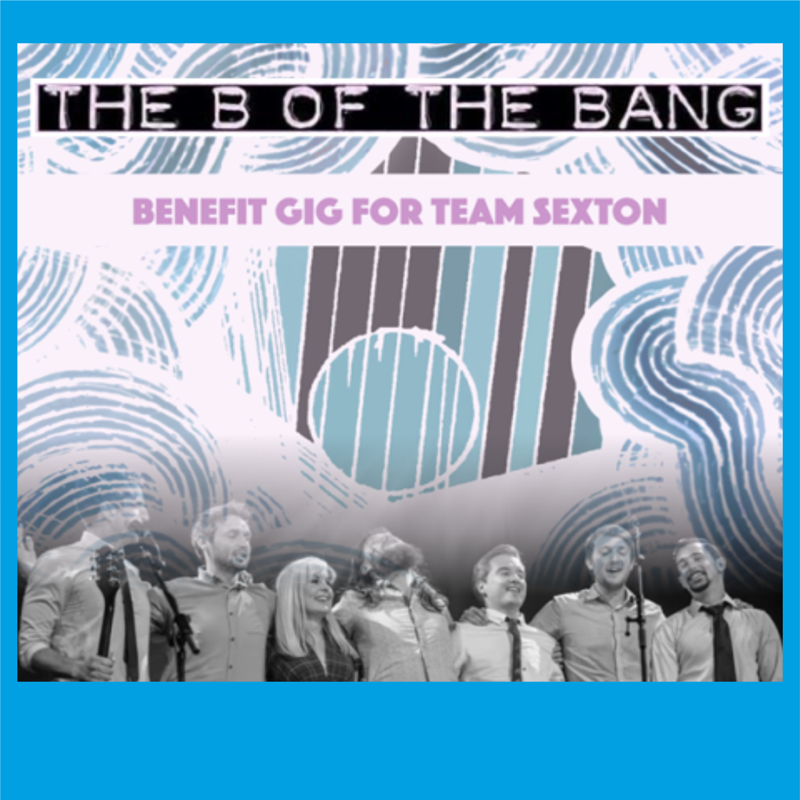 B OF THE BANG
£8.00
Entry Requirements: All Ages. Under 14s accompanied by an adult. R.O.A.R
'…it only happens once, and you won't believe it when it does…"
————————————————
THE B OF THE BANG ARE BACK!!
————————————————
The rag-tag band of South Coast weirdos are bringing back their unique blend of avant-pop, folktronica and cinematic indie-rock for ONE NIGHT ONLY.
Initially active from 2007 - 2014, The B of the Bang released two critically acclaimed albums (2009's 'Beginning. Middle. End' and 2013's 'Tremors & Nosebleeds: The Melodies of a Malady') as well as two EP's ('Art Nouveau' and 'Art Deco').
The band were a constant on the UK live circuit with numerous national tours and festival appearances including Isle of Wight, Bestival, Victorious, Blissfields & many more.
Support from Tom Robinson and Steve Lamacq on BBC6 Music, as well as a handful of high profile support slots helped them along the way. Alas, the momentum couldn't sustain itself and the band finally imploded after going out on a high at Southsea Fest in September 2014. After the split, the members all - rather boringly - remained friends and pursued a range of other musical avenues.
Then on January 1st 2020, they received some extremely bad news.
A lifelong friend of the band and their very earliest supporter, Jody Sexton (a bonafide local legend in Southsea's musical circles and one of the very best there is) had been diagnosed with a brain tumour and would have to undergo immediate surgery and months of treatment. Heartbreaking news.
Suffice to say, as soon as the word got out, it didn't take more than two minutes before the members of the band decided they wanted to help in some small way. They all swiftly agreed to host a one-off benefit gig. As bittersweet as it is, some things are far more important than silly band nonsense. Mr Sexton is definitely one of those things. He has been a source of inspiration over the years (nay decades) to all the members of the group that know him well and it is an honour to call him a friend.
More info on the mighty Jody and his amazing young family can be found here: https://www.justgiving.com/crowdfunding/jodysexton
Music is, and should be, a joyous and wonderful thing and the band intend to celebrate this absolute champion with all their might and muster.
We hope you can join us for what is sure to be a very memorable and emotional evening at our favourite Portsmouth venue The Wedgewood Rooms.
We'll be supported by some great artists and friends who also know and love Jody, Elle, Indy and all the Sexton gang. We will all be dancing into the wee small hours afterwards too.
Support comes from the strange and amusing world of sexy rockers VAN GOSH who will be gracing the hallowed Wedge stage as will the heartfelt musings of folk troubadour ANDREW FOSTER (who also designed this lovely event poster).
Big thanks to all for getting behind this. Share it far and wide!
All money raised will be going to Team Sexton to help them fight the terrible bastard that is cancer.
Thank you TBOTB xxxxxxxxxx
https://www.justgiving.com/crowdfunding/jodysexton