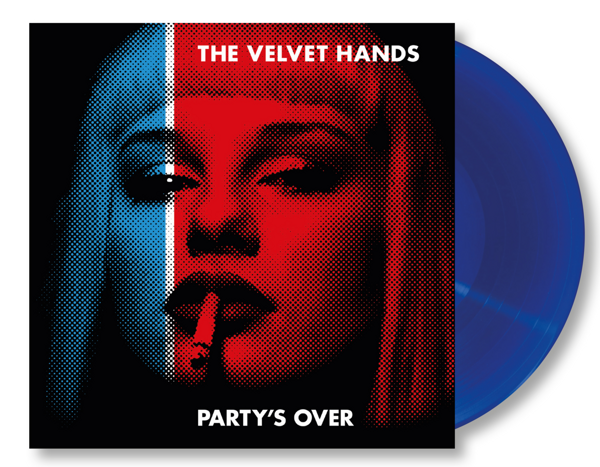 Party's Over - blue vinyl.
12" Blue vinyl album, limited edition.
The debut album from The Velvet Hands. Made Huw Stephen's Radio 1 Album of the Week in May 2018. As far as Radio X's John Kennedy is concerned; "every track is a hit"! The album contains all the singles: I Don't Mind, Sick of Living, Only Blame Myself, Gimme Some Time, And new recordings of Games,Trains and Habit. This is the limited edition 12" blue vinyl version of the album.