Patricia Ogundero's art exhibition 30th Sept to 6th Oct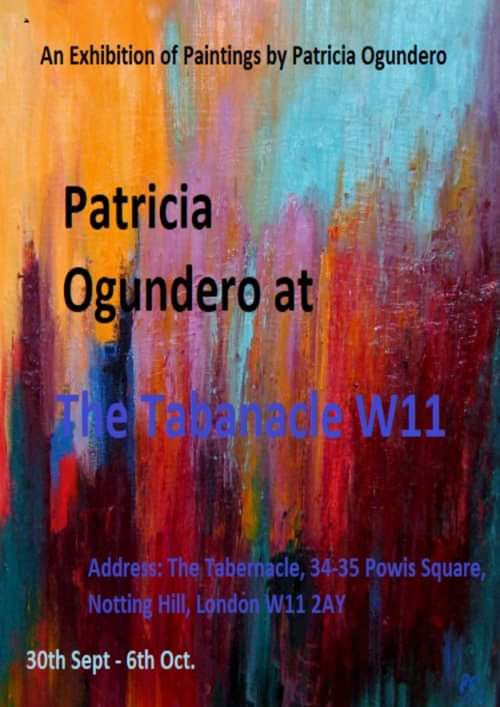 Patricia' s paintings reflect her mind and nature transformed into a new creation.
She paints in vibrant colours and her paintings are mainly stylized and experimental with colours, tones and texture. Despite a proliferation of what is deemed to be 'modern art', she exhibits contemporary art through a traditional medium. Enjoy your viewing.