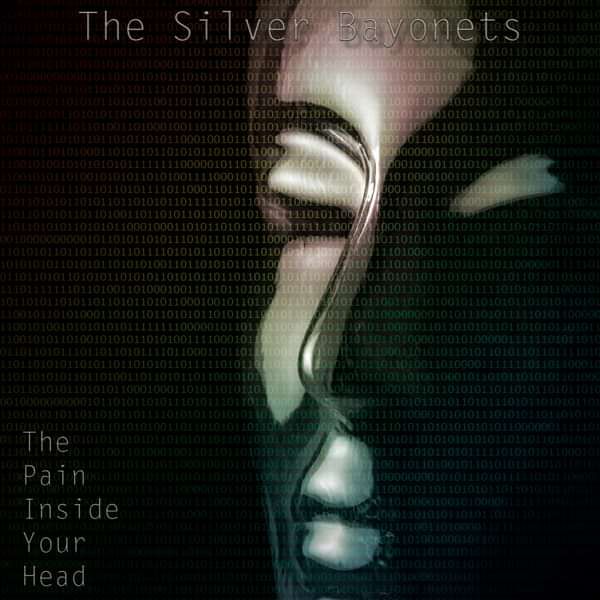 "THE PAIN INSIDE YOUR HEAD" (2015 Debut Album - Digital Download)
The Silver Bayonets - "The Pain Inside Your Head" (2015 Debut Album - Digital Download)
Fairy Tales for the Cynic
UBER ROCK - Ben Hughes (June 2015)
Gigging around London town for the last couple of years The Silver Bayonets recently released their debut long player, 'The Pain Inside Your Head'. A fuzzy guitar-driven, Power Pop styled album by a band influenced by the likes of Nirvana, Husker Du and The Manics.
Here, the London based 3 piece run through 11 tracks, fuelled on nothing but energy drinks, the influence of some big bands with even bigger melodies and a desire to bring the world their brand of loud, addictive guitar music.
Opener 'Schemes' shows much promise, from the ringing open chords to the anthemic "woah woah" vocals, onto some nice start/stop bits. It comes on like Mega City Four meets real early Manics and that's a good place to be in my book.
It's clear after several tracks that frontman/songwriter Kabir Sheikh has a knack for penning a catchy tune or two. 'High Life' punches in all the right places, with those classic anthemic stop/start riffs The Wildhearts always gave us and it has infectious melodies to back it up.
'Constant' will trouble your mind wondering where they pinched that opening riff from, it brings to mind Mega City Four again to my ears.
The likes of 'Forever' has the perfect Power Pop ingredients, the right mix of melody and harmony. Jangly guitars and the ramshackle delivery in 'Your Complex Life' has a certain Libertines/Pixies feel to it that sits quite nicely and there's some great pop sensibilities going on here. Early nineties Power Pop with indie rock stylings, that's what I'm going with and I'm going to stick with it.
My only criticism would be the production, the whole album does have a demo quality to it. While the vocals of frontman/guitar player Kabir Sheikh are at times strained, the songs are strong and stand tall. What it lacks in the production department it makes up for in enthusiasm and absolute energy.
The Silver Bayonets prove they are capable of passionate, emotive stadium-sized chunks of Power Pop. With a bit of coaxing in the right direction I feel they could go places. A great band waiting to happen and worth checking out.