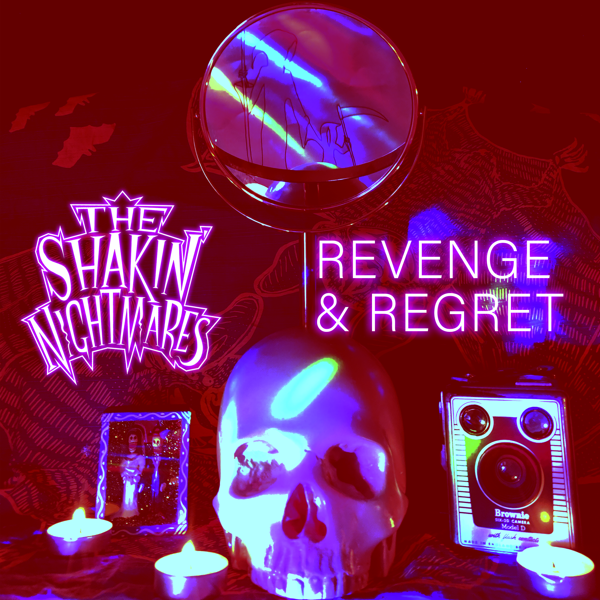 Revenge & Regret
The debut EP from The Shakin' Nightmares on CD
The first physical release on purple vinyl-effect CD in a vinyl-style wallet.
Tracks: 1. (I've Got) The Shakin' Nightmares 2. Revenge 3. I Wish 4. A Little Death
Recorded by The Shakin' Nightmares at Backstreet Studio, Redcar, and Hi-Fi World, Stockton-on-Tees.
Mixed by Jonny Hooker at Young Thugs, York.
Mastered by Pete Maher.
2019.