The Night With... presents:
The Night With... Ensemble 1604
Ensemble 1604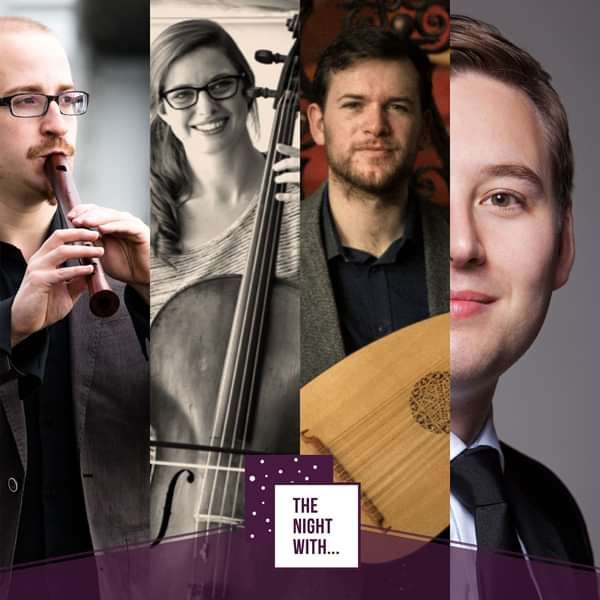 The Night With... Aberdeen
Ensemble 1604 presents music old and new played with an early music sensibility. The programme will explore connections between different works across different eras through improvisation and new composition.
Tickets £10/£6. Doors open 7.30pm for 8pm start.
Programme
…shadows that in darkness dwell… by Timothy Cooper (w.p)
'In C' by Terry Riley
Lascatemi qui solo – Francesca Caccini
Movements from Sonata no. 1 in D minor – Élisabeth Jacquet de la Guerre
O Deathe Rock Me Asleep – anon.
Flow My Teares – John Dowland
in Nomine – William Byrd This concert is presented in association with Sound Festival
Ensemble 1604 were founded in 2019 to present this programme for The Night With... as a result of our commissioning Timothy Cooper to compose his new work based on the music of John Dowland.
The Night With... is supported by Creative Scotland, PRS Foundation, NI Arts Council, RVW Trust, Hugh Fraser Foundation and The Fenton Arts Trust.