The Night With... presents:
The Night With... The Hermes Experiment
The Hermes Experiment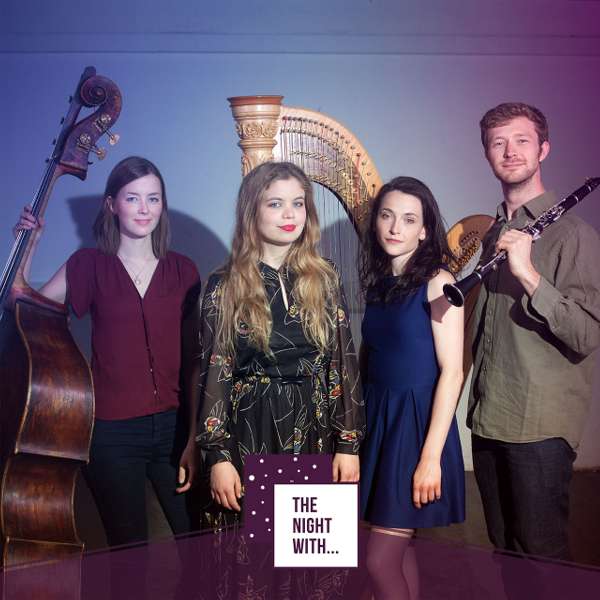 General Admission - Hermes Experiment (e-ticket)
The Night With... Glasgow
The Hermes Experiment present a programme of music featuring Josephine Stephenson, Robin Haigh and Meredith Monk alongside world premièred by Matthew Grouse and the winner of The Night With… 2019's call for scores.
Tickets £10/£6. Doors open 7.30pm for 8pm start.
Programme: - Matthew Grouse – The Night With… commission (w.p.) - Josephine Stephenson – tanka - Robin Haigh – Kalimotxo - Meredith Monk - Double Fiesta (arranged by Anne Denholm) - Winner of The Night With… 2019 call for scores
Winners of the Royal Overseas League Mixed Ensemble Competition 2019, Tunnell Trust Awards 2017, Park Lane Group Young Artists 2015/16 and winners of Nonclassical's Battle of the Bands 2014, The Hermes Experiment is a contemporary quartet made up of harp, clarinet, voice and double bass. Composers are invited to submit works for the ensemble. Full details at http://www.thenightwith.com/
The Night With... is supported by Creative Scotland, PRS Foundation, NI Arts Council, RVW Trust, Hugh Fraser Foundation and The Fenton Arts Trust.