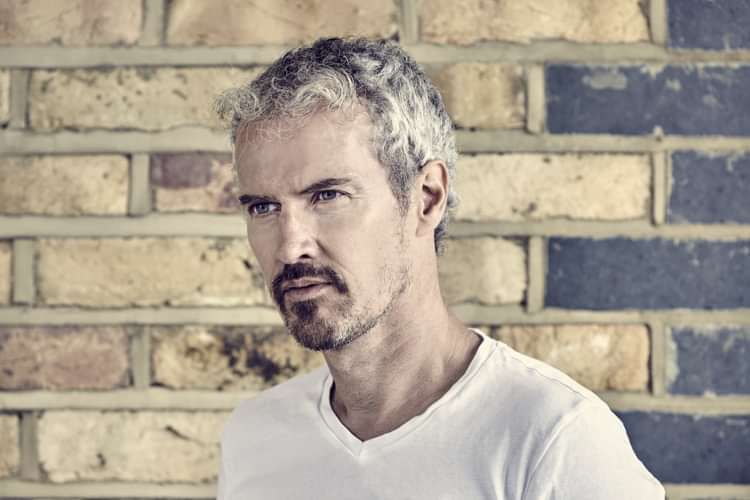 The Local London presents:
MULL HISTORICAL SOCIETY: UNPLUGGED & UP CLOSE + BERNARD BUTLER
Mull Historical Society
15
Entry Requirements: 18+
Line Up
Mull Historical Society
'MacIntyre's ear for small-scale detail and broad-brush expressionism creates moments fraught with beauty and emotional truth. He has found his perfect enabler in producer Bernard Butler.'‬ THE SUNDAY TIMES'
'An invigorating listen. MacIntyre's creativity is clearly in full flower.' MOJO
'MacIntyre's flair for a lyric has rarely been better.' THE SKINNY
Colin MacIntyre is a multi-award-winning musician, producer, author and playwright. He has released eight acclaimed albums to date, most notably under the name Mull Historical Society, having achieved two UK Top 20 albums and four Top 40 singles, since his Gold-selling debut album, 'Loss'. His new MHS album, 'Wakelines', has been produced by Mercury and Brit-Award winning Producer Bernard Butler. His debut novel 'The Letters of Ivor Punch' (W&N/Orion) won the 2015 Edinburgh International Book Festival First Book Award, was shortlisted for The Guardian's 2015's Not The Booker, and he has just adapted it for the stage. He has been voted Scotland's Top Creative Talent at the Glenfiddich Spirit of Scotland Awards, as well as into the Greatest Scottish Artists of All Time public poll, and has toured worldwide, including with ‪The Strokes, Elbow and REM, and has played all the major festivals. He has performed live on the U.S. College radio circuit, on Radio 4, 6Music, Radio 1, Radio 2, MTV, Later With Jools Holland and the Jonathan Ross Show, among many others. Colin has collaborated with those as diverse as King Creosote, U.K. Political legend Tony Benn, and 'Trainspotting' creator Irvine Welsh. His new memoir, 'Hometown Tales: The Boy in the Bubble' (W&N Books), and his first book for children, 'The Humdrum Drum' (Little Door Books) with accompanying CD of songs and audiobook, were published in June.
Born into a family of writers and storytellers, Colin is a descendant of the Gaelic warrior-poet, Duncan Ban MacIntyre, and grew up on the isle of Mull in the Hebrides (pop. 2,500 people, 26,268 sheep).
'WAKELINES'
21st September 2018 will see the release of Colin's new Mull Historical Society album 'Wakelines' on Xtra Mile Recordings, Produced by the Mercury Award-winning songwriter and Brit Award-winning Producer Bernard Butler. Summer 2018 also sees the publication of two new books from Colin: his memoir 'The Boy in the Bubble' about growing up on the isle of Mull and his journey from island boy to international musician, which is published as part of the W&N Books/Orion 'Hometown Tales' series. As well as Colin's first book for children, 'The Humdrum Drum', a picture book with accompanying original songs and audiobook.
On the album, Colin explained "'This is my eighth album, but it feels all about firsts. About going back. The first song I wrote for the album was '14 Year Old Boy'. It tells the story of my first electric guitar being waded ashore to the isle of Mull, held high above the waves by my father, Kenny Macintyre. It was a Fender Telecaster guitar. Whenever I play the guitar even now I still expect an electric shock, to be plugged into the mainland, to be the 14 year-old boy again with his dreams, his sketched stageplots. This story is also told in the first pages of my new memoir 'Hometown Tales: The Boy in the Bubble', which I wrote while I recorded the album.
'Child Inside of Me' is another song inspired by this theme. This album is also the first time I have worked with someone like Bernard Butler. I had a feeling about the album that I needed to get somewhere new – it was Bernard who realised what I was saying was I needed to get under my skin, lay myself bare. I've long admired Bernard and I feel that he has left some of him on here too. To have him performing so much on the album is an added bonus!
The album title 'Wakelines' refers to the child inside too: when I would wake early to watch as my father left the island for his weekly work at the BBC back in the city. He didn't know I was watching. I missed him dreadfully. The songs are about family, and home, and how home, and islands, dreams, travel. Fittingly, we recorded the album in Bernard's home in London and that has left its mark too – it just all felt right. Fitted.'
Butler said of the making of the album: "I helped the brilliant Colin MacIntyre make his beautiful new Mull LP, Wakelines. We did most of it in my front room. Colin sang one song with one of my boys sitting on the sofa – only because he was waiting to get into the kitchen. My cats watched him sing for weeks. I even recorded that weird Russian harp (gusli) on it when I was really desperate for ideas one night. The shower became my echo chamber and the drum room one of the kids' rooms. It was quite a lovely time. So I'm going to play guitar for Colin in London in October, and hopefully a few more. Come along. It's a beautiful record and it's always nice to play on those ones."
Colin's poet grandfather, Angus Macintyre, also makes an appearance on 'Wetlands Urban Fox'. The title track 'Wakelines' is about migration and the morning lines of Syrians walking through Europe, fleeing their homes. 'Put Your Arms Around Me' is his attempt to get under those skins: of those affected by global conflict. He has emerged from a full-on creative spell, which has included writing and recording the album, writing his memoir, his first children's book 'The Humdrum Drum' (with an accompanying CD of songs) – both are recently published – while also adapting his debut novel 'The Letters of Ivor Punch' for the stage (and penning his second novel too). He explained " The album is also about the battle within. They always are. On '14 Year Old Boy' I sing 'if I could cry…' While making this record in the studio house, for the first time I did."