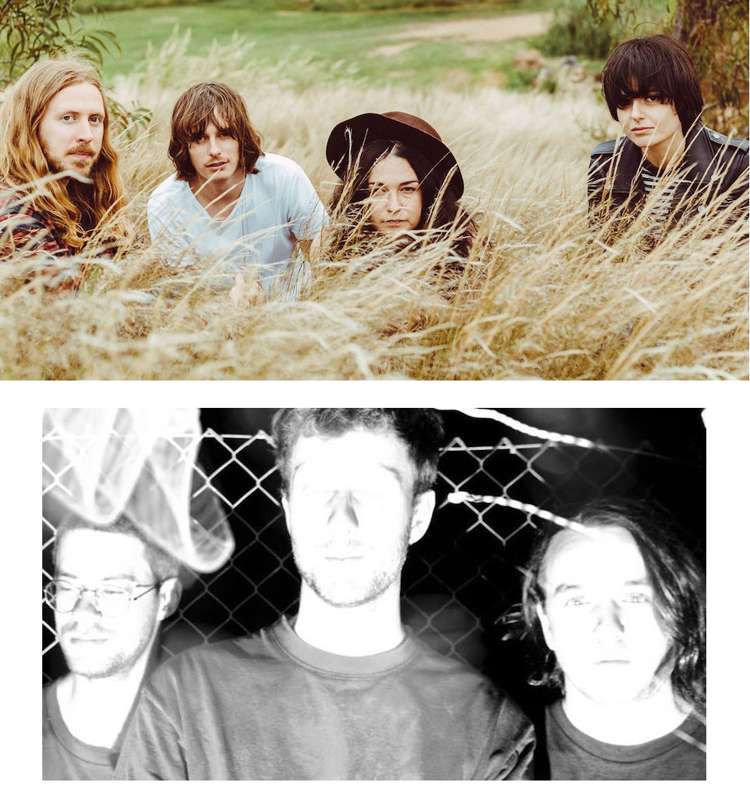 FLYYING COLOURS + HORROR MY FRIEND
Flyying Colours + Horror My Friend + World Sick
$16 + $2.10BF
Entry Requirements: 18+
Adelaide's & Melbourne best-loved noisy heroes Horror My Friend & Flyying Colours will be joining forces for two very special shows that are sure to excite audiences in Melbourne & Adelaide!
Horror My Friend have proven themselves to be one of Australia's up and coming purveyors of barely controlled noise and fuzz, with 'Turned Loose', album and reminding Australia of their ability to combine noise and fuzz with infectious melody.
Not to be outdone Melbourne's Flyying Colours arrive at a sound that combines My Bloody Valentine's wall-of-sound guitars and barely there girl/boy vocals with sundrenched melodies. '
Coming together for the first time as equals these shows are not to be missed!
Line Up
Flyying Colours
Flyying Colours
"Chances are this tune from Flyying Colours is going to make a fan out of you! Presumptuous sure, but these guys are belting out a noise that instantly pricks peoples ears up" – Sounds Better With Reverb "Melbourne has a solid lineup of bands with an ear to early 90s shoegaze, and in an increasingly crowded sub-genre Flyying Colours differentiate themselves with an important feature- they know exactly what they're doing." – Tonedeaf
---
Flyying Colours make reverb drenched pop music that echoes sounds of shoegaze, postpunk and psychedelia.
The astonishing reaction to their mesmerizing live shows in Melbourne was followed up in April 2013 by their debut single release "wavygravy". TheVine.com.au said wavygravy "sounds like a band with the confidence of having found their sound. Loud and sharp and sounding polished (as much as shoegaze can), 'Wavygravy' churns with absolute force."
In October they released their debut self-titled EP produced by Woody Annison (children collide, red rider). Distributed by UMA Distribution, the EP featured the lead in tracks Wavy Gravy , Like You Said and Bugs. Highlights included being added to rotation on FBi, being in AIrit's top 5 charts for a month with high rotation on RTR and 4ZZZ, Played on JJJ, featured on Tonedeaf, TheMusic.Com.Au, RAGE, Fasterlouder, Messandnoise, Beat Magazine, Poncho TV, and wavygravy being featured as Itunes single of the week and being downloaded 40 thousand times. They Toured the East Coast and supported bands such as We Are Scientists, The Cairos, The Murlocs, and Wolf and Cub and had residencies at Cherry and The Espy.
But it was the international blogosphere that really got behind them, posting their psychedelic filmclips on sites the world over. It didn't take long for the international music industry to come knocking and 5 months later in March this year the EP was released in UK/Europe through Club ac30 and in the USA through Shelflife, being played regularly on BBC, Amazing radio and XFM and featured on international blogs like clash magazine online
"Not Today" is another cracker of a single to follow up from the much loved "Wavy Gravy". Guitars swirl behind rhythm-section brothers Josh and Sam's most incessant beat yet, topped off with trading boy/girl vocals, with even a hint of a chorus.
The guys have some select Australian shows before preparing for their first UK and European tour in the not too distant future.
---
"a pitch-perfect rendition of all of the songs from their newest EP with a couple of extras, displaying a passion and energy even more intense than their recorded tracks provide. Far from being a static, shoegazing performance, the lead singer's onstage antics and the band's obvious affection for one another made them a joy to watch on stage" – 4ZZZ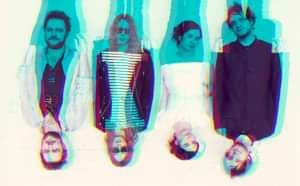 Horror My Friend
Emerging from the seemingly sleepy suburbs of Adelaide, Horror My Friend's approach to noisey, indie-rock is youthful and idiosyncratic. Deftly occupying the grey area between post-punk, shoegaze and 90's style indie rock, the trio (Josh Battersby, Tom Gordon & Sam Kolesnik) break new ground with their raw, yet melodic auteurist songwriting, bolstered by frenetic, energetic live performances.
Riding a wave of critically-acclaimed singles and 2014's 'A Million Hands' EP, Horror My Friend have been thrust towards the forefront of the nation's music consciousness, rapidly garnering praise for their commitment to the live format. A testament to the strength of their releases, Horror My Friend have supported the likes of SWERVEDRIVER (UK), THE CRIBS (UK), TIGERS JAW (USA), VIOLENT SOHO and DZ Deathrays, even slotting in nicely as the opening act for Cold Chisel and Spiderbait at Adelaide's 2015 V8 Supercars. The trio have continued to chip away at nationwide recognition, securing strong local radio spins. They've even notched up a coveted triple j spot add, and scored an Unearthed Feature Artist slot.
Recorded by Jez Giddings at Melbourne's Hothouse Audio (Hunting Grounds, The Living End), Richard Bowers at Soundpark and mastered at Studios 301 by Steve Smart (You Am I, Midnight Oil), Horror My Friend's debut album, 'Stay In, Do Nothing', to be released on Poison City Records (Jan 22), sparkles with youthful energy; walking the line between noise, rock and melody with a heavy nod to pioneers like Dinosaur Jr, Pixies and Swervedriver.

Anticipation for 'Stay In, Do Nothing' is steadily building. Scoring I Oh You's coveted 'Froth of the Day' slot with the deeply cool video for single 'Stay In' earlier this week, I Oh You hit the nail on the head with 'the chorus is a complete earworm, too. Don't say we didn't warn you!'. It's also nabbed Single of the Day over at The AU Review and scored love from Spotify on their Australian Alternative featured playlist. Two South Australian Music Awards nominations and an appearance at BIGSOUND Live 2015 have convincingly established the band as upstarts worth watching in 2016.

Pre-order 'Stay In, Do Nothing' here: http://poisoncityestore.com
Booking: greg@gunfever.com.au PR: bec@deathproofpresents.com.au Band: horrormyfriend@live.com.au
Facebook: facebook.com/horrormyfriend Soundcloud: soundcloud.com/horror-my-friend Instagram/Twitter: @horrormyfriend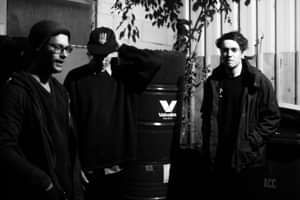 World Sick