THE STROPPIES - EU SEND OFF
The Stroppies + Good Morning + The Snakes + Eggy
$12 + $2BF
Entry Requirements: 18+
Following on from the release of their debut LP "Whoosh!" and a string of appearances across Melbourne and Australia, The Stroppies come home to bring their brand of off kilter pop music to the Curtin before they depart for the first leg of their European Tour. The night is a celebration of the year so far and the year to come. Joining the band for the night will be Good Morning, The Snakes (Snotty stuff, kinda like if Flipper wrote catchier songs) and Eggy (wobbly guitars and a song about the AFLW - infectious stuff).
Cute photo by Naomi Lee Beveridge.
Line Up
The Stroppies
Good Morning
Stefan Blair & Liam Parsons met in high school and have been writing songs ever since. In 2013, they went halvsies in a Fostex 4 track tape machine. Good Morning is the result of that investment.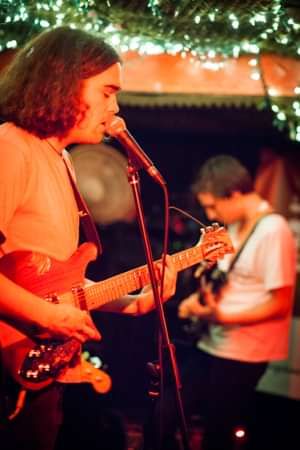 The Snakes
Eggy