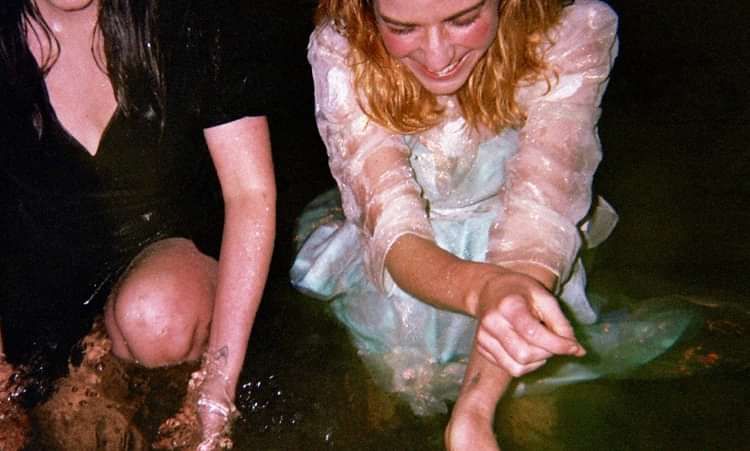 CYANIDE THORNTON LP LAUNCH
Cyanide Thornton + Romy Vager (RVG) + Gordon Koang
$10 + $2BF
Entry Requirements: 18+
Cyanide Thornton launch their eagerly anticipated self-titled debut. The three-piece, featuring members of Two Steps On The Water, was founded in early 2016 and has been steadily gaining traction in Melbourne's alternative rock circuits.
While incorporating elements of folk and rock, Cyanide Thornton transcends its composite parts, moving into a space of raw emotion and fierce determination. Ellah Blake (drums) and David Pesavento (bass) provide understated yet resolute punctuation for each song, holding together the music with a remarkable tenderness and affection, and providing a cradle for Sienna Thornton's masterful and harrowing lyrics and guitar work. The album evokes a sense of magical realism, with its lyrics transforming painfully human experiences of love and loss into magical and ethereal moments.
Album out November 9 thru Bedroom Suck / Remote Control Records (AU/NZ) and Omnian Music Group (USA).
"There's something about this recording from Melbourne's Cyanide Thornton that reminds me a little bit of Painful-era Yo La Tengo in its patience and confidence - exploring time as secondary, irrelevant in the pursuit of getting the most out of the strongest ideas in a song." - Eucalypt
Line Up
Cyanide Thornton
Romy Vager (RVG)
Gordon Koang