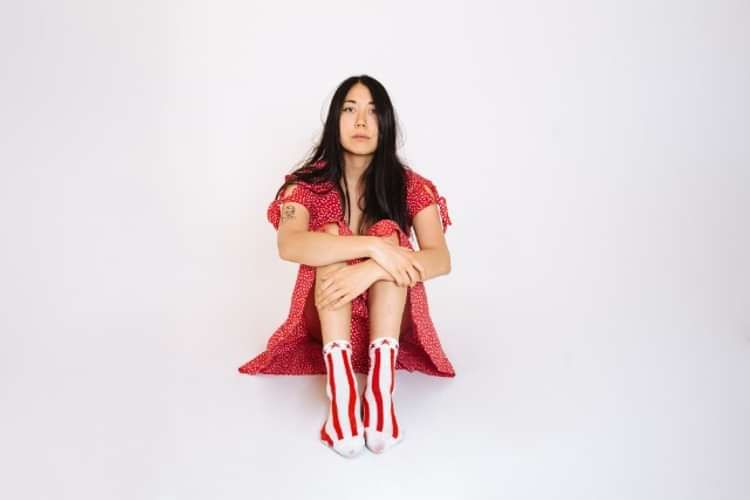 SASAMI (Los Angeles)
Sasami + Hachiku + Candy
$12 + $2BF
Entry Requirements: 18+
SASAMI (Sasami Ashworth) has been making music in the Los Angeles area, in almost every way you can, for the last decade. From playing French horn in orchestras and studios and playing keys, bass, and guitar in local rock bands (Dirt Dress, Cherry Glazerr), to contributing vocals/string/horn arrangements to studio albums (Vagabon, Curtis Harding, Wild Nothing, Hand Habits, etc.) and producing on tracks for other respected artists (Soko), she has gained a reputation as an all-around musical badass.
SASAMI has spent her time scoring and making orchestral arrangements for films, commercials and studio albums, as well as being a deeply committed music teacher in Los Angeles. She spent the previous two and a half years touring the world non-stop playing synths in the band Cherry Glazerr and is now taking a turn to focus on her own music. SASAMI's first ever self-released single "Callous" was given Pitchfork's "Best New Track," and this year she has already shared bills with the likes of Mitski, Japanese Breakfast, Liz Phair, The Breeders, and Blondie.
Her debut album is out on March 8th (International Women's Day) on Domino Recording Company and newest single "Jealousy" just dropped with vid. SASAMI has just announced over 30 dates across Europe & US. Australian audiences will get a very special preview with a last minute show just announced at The Curtin! Supports HACHIKU and CANDY.