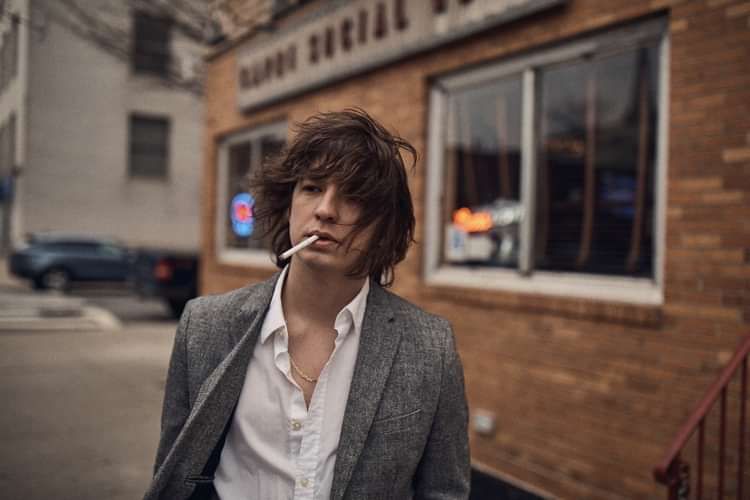 BASS DRUM OF DEATH (USA)
Bass Drum Of Death + Horror My Friend + Clamm
$42.50 + $3.85BF
Entry Requirements: 18+
Buy Tickets
Hailing from Oxford, Mississippi, the lo-fi trio Bass Drum of Death make bluesy garage rock. The band is the project of singer/guitarist/bassist/drummer John Barrett, who began recording his rambunctious D.I.Y. rock in 2007. Bass Drum of Death released the EP Stain Stick Skin on Fat Possum 2008. The full-length debut album GB City, featuring the singles "Young Pros," "Get Found" followed in 2011. The band has subsequently released the albums the self-titled "Bass Drum of Death" in 2013 and "Rip This" in 2014. On top of this due to the accessible upbeat tempo of Barrett's songs, Bass Drum of Death has contributed to the soundtracks of "Ghost Rider: Spirit of Vengeance", "The Vampire Diaries", "Grand Theft Auto" and the BBC TV show "Waterloo Road".
In 2018 the band returned with new song "Heavy" and long-awaited fourth record "Just Business" was released in July 2018 via Century Media / RED MUSIC
Line Up
Bass Drum Of Death
Horror My Friend
Emerging from the seemingly sleepy suburbs of Adelaide, Horror My Friend's approach to noisey, indie-rock is youthful and idiosyncratic. Deftly occupying the grey area between post-punk, shoegaze and 90's style indie rock, the trio (Josh Battersby, Tom Gordon & Sam Kolesnik) break new ground with their raw, yet melodic auteurist songwriting, bolstered by frenetic, energetic live performances.
Riding a wave of critically-acclaimed singles and 2014's 'A Million Hands' EP, Horror My Friend have been thrust towards the forefront of the nation's music consciousness, rapidly garnering praise for their commitment to the live format. A testament to the strength of their releases, Horror My Friend have supported the likes of SWERVEDRIVER (UK), THE CRIBS (UK), TIGERS JAW (USA), VIOLENT SOHO and DZ Deathrays, even slotting in nicely as the opening act for Cold Chisel and Spiderbait at Adelaide's 2015 V8 Supercars. The trio have continued to chip away at nationwide recognition, securing strong local radio spins. They've even notched up a coveted triple j spot add, and scored an Unearthed Feature Artist slot.
Recorded by Jez Giddings at Melbourne's Hothouse Audio (Hunting Grounds, The Living End), Richard Bowers at Soundpark and mastered at Studios 301 by Steve Smart (You Am I, Midnight Oil), Horror My Friend's debut album, 'Stay In, Do Nothing', to be released on Poison City Records (Jan 22), sparkles with youthful energy; walking the line between noise, rock and melody with a heavy nod to pioneers like Dinosaur Jr, Pixies and Swervedriver.

Anticipation for 'Stay In, Do Nothing' is steadily building. Scoring I Oh You's coveted 'Froth of the Day' slot with the deeply cool video for single 'Stay In' earlier this week, I Oh You hit the nail on the head with 'the chorus is a complete earworm, too. Don't say we didn't warn you!'. It's also nabbed Single of the Day over at The AU Review and scored love from Spotify on their Australian Alternative featured playlist. Two South Australian Music Awards nominations and an appearance at BIGSOUND Live 2015 have convincingly established the band as upstarts worth watching in 2016.

Pre-order 'Stay In, Do Nothing' here: http://poisoncityestore.com
Booking: greg@gunfever.com.au PR: bec@deathproofpresents.com.au Band: horrormyfriend@live.com.au
Facebook: facebook.com/horrormyfriend Soundcloud: soundcloud.com/horror-my-friend Instagram/Twitter: @horrormyfriend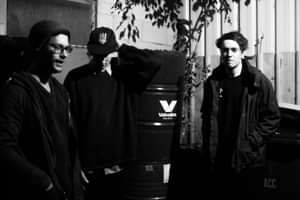 Clamm