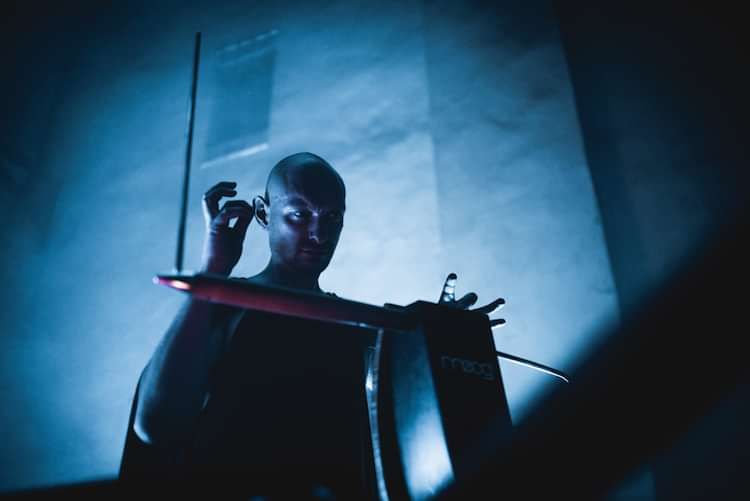 CULT LOCKER - Miles Brown + Λ / Π + Bitumen
Miles Brown + Λ / Π + Bitumen + DJ Kate Fox (Requiem) + Alabama Blonde + DJ Mohini (Habits) + ASPS DJs
$13 + $2BF early bird || $15 + $2BF GA
Entry Requirements: 18+
Cult Locker is a new bi-monthly club night for Melbourne specialising in cult art fashion and sound. Dark dance favourites and mind-expanding exotic matter. † L I N E U P †
† MILES BROWN (Death Waltz Recording Company / It records) Leading Australian thereminist / composer / electronic artist Miles Brown (The Night Terrors) emerges from the shadows to join one seriously atramentous lineup at the Curtin Bandroom. Following a huge twelve months involving accusations of satanism at Dark Mofo; collaborations with members of Nick Cave & The Bad Seeds, Einstürzende Neubauten and High Tension; scoring a giallo ballet, guest appearances at St Jerome's Laneway Festival, Hamer Hall, Scienceworks, Melbourne International Film Festival and Geist Rave, Miles hit the studio to record the follow-up to his debut album Séance Fiction. Described as a hyperactive horror disco extravaganza, this new material sees Miles reposition his gesturally-controlled instrument at the centre of the dance club universe. Miles will showcase this new work exclusively at Cult Locker.
† Λ / Π Dark bangers with a side of fruit curated and formatted by Amber Arizono & Nic Brown (friendships)
† BITUMEN Über cool goth-rock heartthrobs from the deep south
† DJ KATE FOX (Requiem)
† ALABAMA BLONDE DJ debut from acclaimed Melbourne fashion designer http://alabamablonde.com/
† DJ MOHINI (HABITS)
† ASPS DJs
Grab your tickets early, these suckers will fly away fast!
Line Up
Miles Brown
Λ / Π
Bitumen
DJ Kate Fox (Requiem)
Alabama Blonde
DJ Mohini (Habits)
ASPS DJs