So far, how is this journey going...?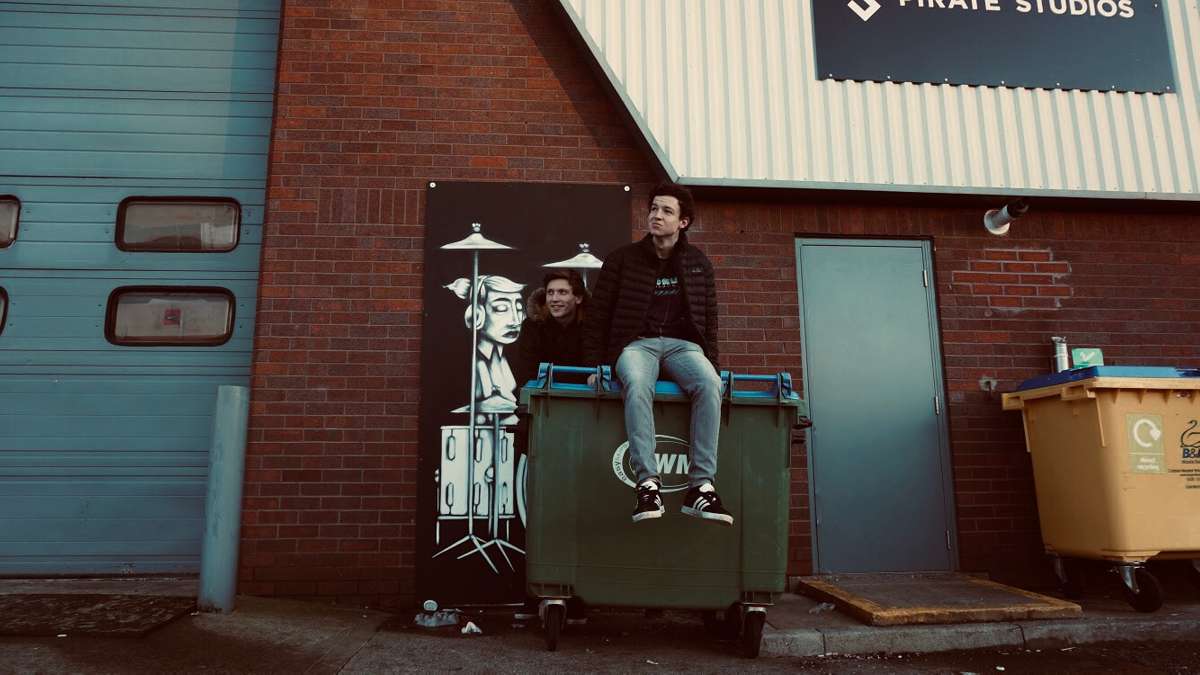 So the journey has started. Yep, that's right, now we are working hard to make our music stick with people. How do we do that? The traditional way is fighting to get booked in some of the coolest venues around. Obviously, when you perform live, you get the chance to increase your fan base and maybe get some coverage by local news or bloggers. However, one of the most ironic problems is that we need to ensure that our band can bring a decent bunch of people to the gig (more than 30). So, if we are a well-unknown band and just a few of your friends and relatives are helping you by liking your social media content and music, what could we do? how do we get more exposure and fans (and all the free drugs and girls that come with it)?
The first obvious answer is "invest in your marketing actions". Nowadays, there are more ways and possibilities to get your music out there than ever before. For example, you can run a PR campaign that can help you to get radio coverage, increase your social media likes and followers, as well as pay promoters to make your music "viral" on Spotify, Soundcloud, or whatever platform you use for music streaming. However, these changes in the music industry have become as much a curse, as a blessing. If you have resources you can invest not only to increase your fan base, also your streaming on paid platforms like Spotify or Apple Music. For £200 you can expose your music up to 500,000 people, with this you have the advantage of promoting your music to win over other people's hearts. Unfortunately, ours is the story of a student band who has no money or millionaire parents. So far, this is how we have handled the situation.
Home Recording, mixing and mastering: Yes! this is one of the great things that technology allows nowadays. If you have the right equipment, it becomes easy to record, mix and master music in the comfort of one's home. Cool right? We released 3 singles on Spotify (https://open.spotify.com/album/0AjcxfRmx0c7oyqdnYXs0H) and we think that we saved around £1000. This is one of the best weapons when you don't have money.

Spotify promotion. Well, it's not like we do not have any money at all. So far, we have invested in Spotify promotion (£8...and we are broken). There are plenty of freelancers that are offering this services for a really low price. This is really nice to start because independent bands can improve their streaming stats, which helps to be considered on Spotify playlist, and then get more and more listeners and streamings. People estimate that Spotify pays between $0.006 and $0.0084 per stream to the holder of music rights. So do the math to know when this helps a band to get more resources (we are still far from there.......... :O).

Videos. So far we don't have any video clip. Investing in a video clip could start from £50 to £200 (if we are talking about non-coldplay fancy productions). We only have the ideas, so we need to figure out how to do it. Now our only option is to produce our own videoclip, so wait for it because it could be a complete rubbish or an amazing indie masterpiece (finger crossed).

Asking for help! This is the stage in which you know your real friends. Those are the ones that whether they like your music or not, they support you, they follow all your social media profiles, they give you hearts and blue thumbs for all the shit that you upload to Facebook, Instagram, etc. and they leave their computers in an infinite loop on Spotify to make your songs more "popular". WE WON'T FORGET YOU GUYS! WE PROMISE YOU that if we make it we will always say thank you for all the initial supporting !.
Pretty hard don't you think? Starting a band requires time, money and motivation. We are highly motivated, so at least we have one component of the equation. Hopefully, we will find the ways to make our music sounds on the Radio, more playlists on digital platforms and your ipods (yeah, for sure there are still people using them!)
Thanks for following us! Cheers, pura vida, grazie, danke, gracias!